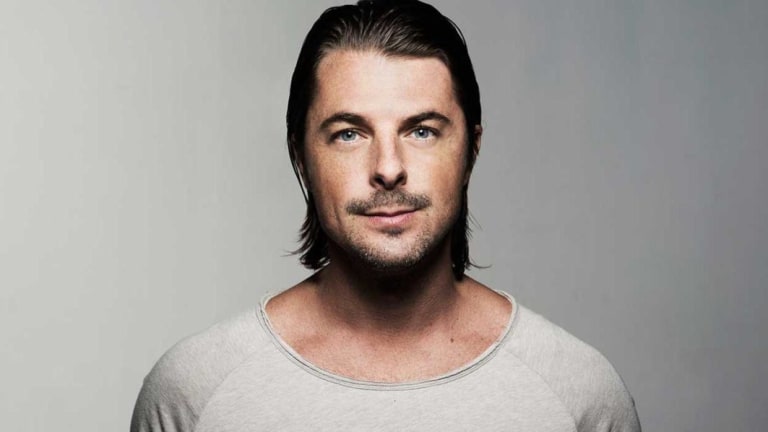 Axwell Remixes Europa's "All Day And Night" ft. Madison Beer
Europa is the collaborative project between Martin Solveig and Jax Jones.
It's been more than five years since the legendary producer Axwell has delivered a remix. The iconic member of Swedish House Mafia has come out of remix retirement to rework Europa's "All Day And Night" featuring Madison Beer. Europa is a collaboration between two internationally renowned titans, Martin Solveig, and Jax Jones. Since the original debuted in May, it has already amassed 60 million Spotify streams.
Axwell (real name Axel Hedfors) flips the original by turning up the bass and flipping on the progressive house beat we have come to know and love from the Swedish producer. Beer's lush vocals are kept in the forefront delivering a catchy hook that will get fans belting. It's a high-energy track that will make you want more remixes from Hedfors. 
After a bonding experience in Ibiza, Solveig and Jones set out to form a new project. Solveig made the trip to Jones' London studio and it was then that they realized that they had something special. From then on Europa was born. 
"A huge common point for us is that we want people to have fun," the pair explained. "Europa has allowed both of us to step out from what everybody else might consider reasonable. Music doesn't have to be reasonable. You might even say it shouldn't be."
Axwell has been busy touring the world with his group Swedish House Mafia. They just delivered an incredible performance while down in Mexico. The fact that he hasn't remixed since 2014 with the track "Tokyo By Night"  by Hook N' Sling, is a testament to the power Europa is having on the EDM scene. 
Europa Tour Dates
29th June Sunset Beach Festival, Germany
13th July Airbeat One Festival, Germany
16th July Ultra Beach, Croatia
21st July Tomorrowland, Belgium
10th August Boardmasters, UK
24th August SW4, UK
30th August Summerburst, Sweden
FOLLOW MARTIN SOLVEIG:
Facebook: facebook.com/MartinSolveig
Twitter: twitter.com/martinsolveig
Instagram: instagram.com/martinsolveig
SoundCloud: soundcloud.com/martinsolveig
FOLLOW JAX JONES:
Facebook: facebook.com/OnMyJaxJones
Twitter: twitter.com/JaxJones
Instagram: instagram.com/jaxjones
SoundCloud: soundcloud.com/jaxjones
FOLLOW AXWELL:
Facebook: facebook.com/axwell
Twitter: twitter.com/Axwell
Instagram: instagram.com/axwell
SoundCloud: soundcloud.com/axwell