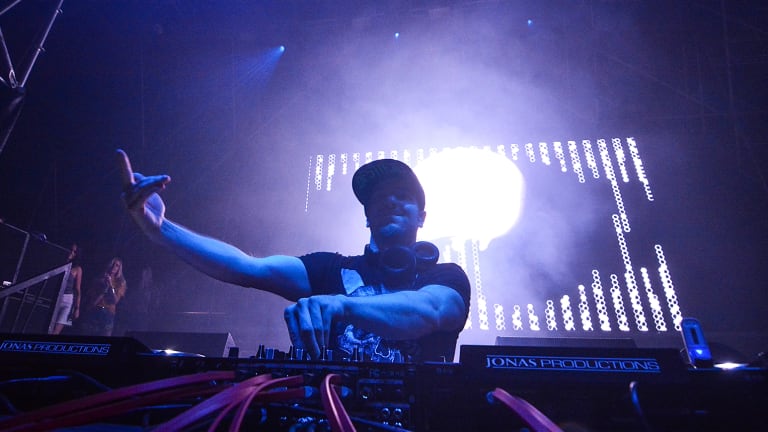 Excision Announces Release Date of Collab EP with Dion Timmer
Excision and Dion Timmer's joint effort is almost out at long last.
A collaborative EP by two bass music heavyweights is about to be released by the looks of things. Excision and Dion Timmer made it known that they had a body of work on the way last year, and now the former artist has revealed that the as-yet-unnamed EP is slated for release on June 21st.
Timmer had whet fans appetites for the EP by tweeting about it in December. Although the time frame of the release appears to have been pushed back, Excision (real name Jeff Abel) has revealed that it will finally come out this month.
The EP follows Abel's 14-track Apex LP from October of last year, as well as a 10-track December EP by Timmer titled Very Extra. The latter artist also revealed three months ago that he plans to follow up the effort with another titled Very Extra II: Enter Achroma.
Neither Excision nor Dion Timmer have shared the title or tracklist for their collaborative EP at the time of writing.
FOLLOW EXCISION:
Facebook: facebook.com/Excision/
Instagram: instagram.com/excisionofficial/
SoundCloud: soundcloud.com/excision
Twitter: twitter.com/Excision
FOLLOW DION TIMMER:
Facebook: facebook.com/diontimmermusic
Twitter: twitter.com/diontimmermusic
Instagram: instagram.com/dion_timmer/
SoundCloud: soundcloud.com/diontimmer