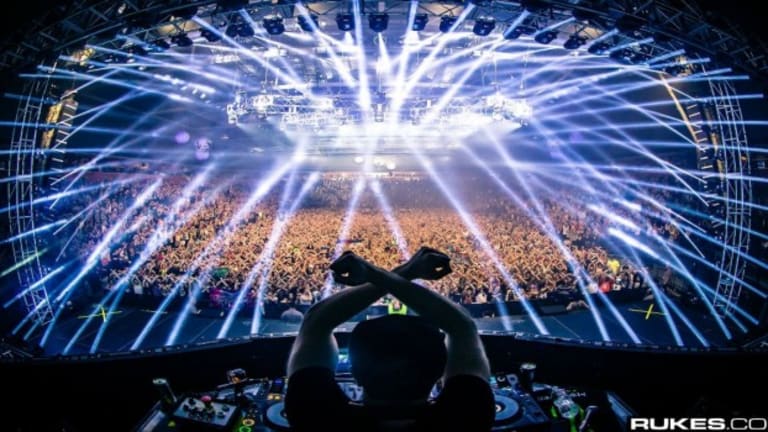 EXCISION DROPS 'VIRUS' REMIX ALBUM FEATURING SOME OF THE BIGGEST NAMES IN BASS MUSIC
X gon' give it to ya.
Leave it to Excision to bring all these talented artists together for a remix package. He always does it big, flooring his fans, and this Virus remix album is no different.
The original album was released last October, and we haven't heard much music from Excision since then. That's not to say he hasn't been busy. Touring with his staggering Paradox stage, working on organizing his own festival - which is at the end of this month - while dominating the festival circuit and curating this remix album, he hasn't forgot to satisfy his fans.
The Virus remix album is everything we'd expect someone with as much prowess as Excision to present to us. A sprawling piece of work, it features a total of 18 songs, with each of the artists bringing their unique creativity and style to their respective tracks.
Cookie Monsta, Funtcase, 12th Planet, Getter and Seven Lions are some of the most notable artists on the list. Well established artists like Dubloadz, Barely Alive, Megalodon and Virtual Riot also made the cut. Meanwhile, rising artists like Wooli, Wavedash, Kai Wachi and Badklaat got a chance to show off their skills too. Not to mention, EDM's class clown and moombahton enthusiast Dillon Francis is on it!
Each song has its own distinct style, making for a versatile - in terms of bass music at least - remix album that's sure to please headbangers.
Stream below: