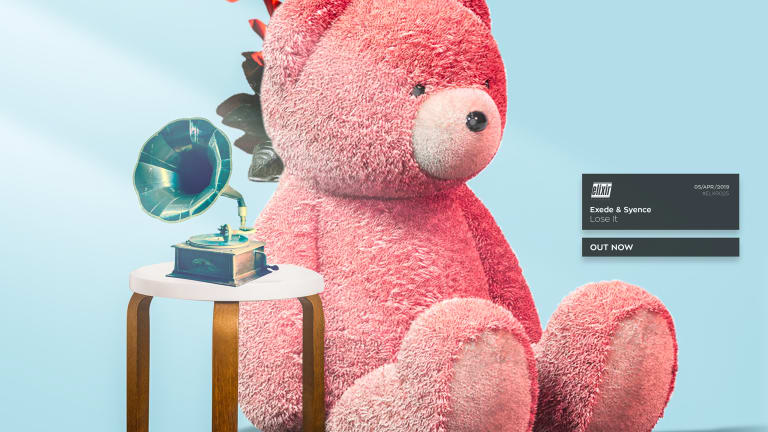 EXEDE and Syence Release Soft and Seductive New Single "Lose It" on Elixir Records
Elixir Records joins EXEDE and Syence in taking listeners on a one-of-a-kind 'Bass-Pop' adventure!
Elixir Records started 2019 with an incredible amount of energy and momentum. Their first release of April - EXEDE and Syence's fresh single "Lose It" - continues the onward-and-upward trend with yet another deeply emotive, highly resonant song.
A phenomenal collaboration between Syence (real names Brayden James and Zach Montoya) and EXEDE (real names Ben Kyriazis, Bryan Soepardi), "Lose It" is about "embracing a unique moment with a girl you've had a crush on and that you've finally been having an epic date night with."
Stream or Download "Lose It" today!
Exede is a new and upcoming songwriting and production group from Sydney that is focused on creating emotional music that their listeners can connect with on a deeply personal level. "Each track... represents a journey that I want to share with my listeners," they've commented in a joint statement.
Zach and Brayden of Syence have been working together ever since they first met in a science class at Cal Poly in San Luis Obispo. The duo combined their unique backgrounds in electronic music production and live performance in order to create what they call "bass pop" music. After performing at Snowglobe Music Festival, reaching Spotify's Global Viral Charts with their hit single "We Won't Leave You," they have also licensed music to Netflix, Toyota, and MTV.
FOLLOW EXEDE:
Facebook: facebook.com/exedemusic
Twitter: twitter.com/exedemusic
Instagram: instagram.com/exedemusic
SoundCloud: soundcloud.com/exede-music
FOLLOW SYENCE:
Facebook: facebook.com/syencesyence
Twitter:  twitter.com/SyenceOfficial
Instagram: instagram.com/syenceofficial
SoundCloud: soundcloud.com/syence
FOLLOW ELIXIR RECORDS:
Facebook: facebook.com/elxrrcrds
Twitter: twitter.com/elxrrcrds
Instagram: instagram.com/elxrrcrds
SoundCloud: soundcloud.com/elxrrcrds