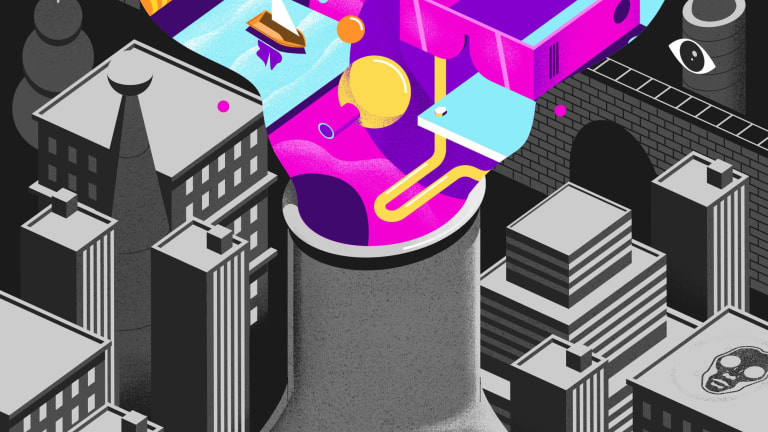 Exploring The Complexity Of Human Emotion, Robotaki's Science EP Is Personal, Powerful & Moving
On repeat.
Preston Chin has had a tumultuous couple of years.
Back in 2016, music was just a hobby for the Canadian native. He was living in Montreal, pursuing his master's degree in genetics, making music under the Robotaki moniker.
Things really picked up when he caught French prodigy Madeon's attention. A remarkable feat, Robotaki joined Porter Robinson and Madeon as an opening act on their Shelter tour, his first real string of shows.
Since then, he moved to Toronto, went through a tough long distance relationship, and after graduating, decided to pursue music full time. Not to mention, he had his first headlining tour last year, selling out venues across North America with his good friend and fellow producer, Manilla Killa.
As a generally anxious person, Robotaki finds solace and comfort through making music. So, along the way, as life took its turns, the Science EP was brewing.
Released last week, the 6 track EP is a personal reflection of Chin's past few years. It's an amalgamation of his feelings and reactions to turbulent events like moving cities, ending heartfelt relationships, switching careers and, really, making life-defining decisions.
"Trial" serves as the official intro track to the EP. Rightly so, as it sets the tone for the rest of the tracks. It's melodic, emotive and outright groovy.
"Butterscotch," true to the title, is sweet as candy. Led by guitar plucks that feel like they're pulling at your heartstrings, it's a funky song that's amplified by charismatic vocals. Robotaki describes it as a song about "that electric feel you get when you've just met someone you're really into." Relatable, right?
With over 330,000 plays on Soundcloud, "Together We're Screwed" is the most well-received song off the EP. Nevve's delicate vocals create a playful balance with Robotaki's spirited production. There's a sense of magnetism to the song as Robotaki expertly creates a soundscape that feels like it's brimming with happiness but almost wistful at the same time. It feels like a modern-day ballad, as Robotaki mentions, "the dynamic across the lows and highs in this track reflect the complexities of love, the tribulations of lust, and everything that falls in between."
The next song, in Robotaki's own words, is both his "hardest and most vulnerable track to date." Once you have a listen, you'll know what he means. The soundscape feels ambivalent, stressing how we often tend to react to life with mixed emotions. Most of our decisions, from the life-changing to the mundane, seem very clear-cut in their consequences, yet the weight of the choices we make can strike us in surprising, and often, confusing ways. "Limbo" tenderly touches on that.
Reminiscent of Flume's production, "Restless" builds on the push and pull theme of the EP. It starts off slow and sultry before exploding into a cascade of bright bubbly synths.
Aptly titled "Satisfied," the EP ends on a note of proper closure. The last track is warm, smooth and gentle, thoughtfully toning down the surges of vibrant energy running through the rest of the EP. Here, contemplation meets conclusion as the EP winds down.
Overall, Robotaki creatively blends elements of pop, jazz, funk and disco, highlighting his prowess as a producer through the EP. Of note, the vocalists amplify the emotional impact of each song in their own unique way. The chemistry between the vocalists and Robotaki's production in each song are a crucial part of what makes the EP stand out.
The EP also illuminates Robotaki's natural ability to capture emotions through music. It's a thoughtful exploration of the complexity of human emotion and the ambivalence we often face as we move through life. A collection of songs that's personal, powerful and moving, Robotaki hits home on the charismatic Science EP.
Stream below: