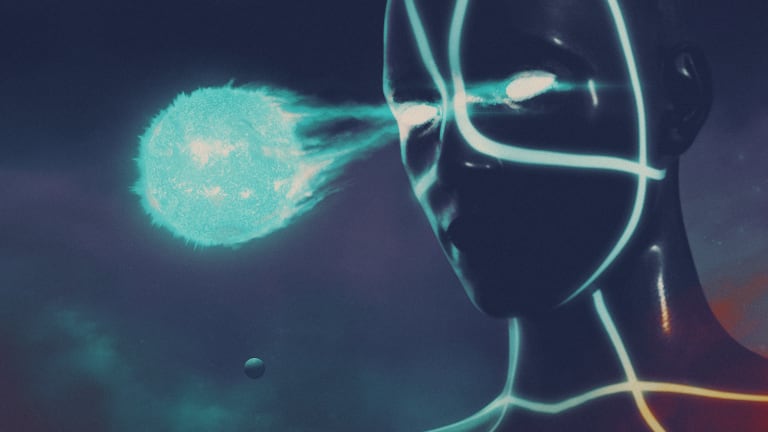 Egzod & Leo The Kind Forge Rock Electronic Anthem "Reserve" [Premiere]
Egzod and Leo The Kind are back with their third collaboration.
Following their initial rendezvous in 2017, Miami producer Egzod has teamed up with Leo the Kind on a high energy follow up, "Reserve." The two previously put themselves on the map with their wistful collaboration "Paper Crowns" and then again with "Mirage." Now, for their third collaboration they've returned to tell a very different story. 
Fans of the Trap Nation YouTube channel may recognize "Reserve" from their New Year's mix published a couple months ago. At the time, the track was teased as an ID, and its unique fusion of rock and electronic elements prompted hundreds of listeners to inquire about its origin. A pinned comment on the video by Trap Nation referring to the timecode for "Reserve" simply stated it was a forthcoming release on their label. 
Well, the wait is finally over. "Reserve" is a dark and unrelenting production complemented by Leo the Kind's commanding vocals. From start to finish, "Reserve" doesn't hold back. It's only regulated by the steady march of Egzod's snappy percussion. While repeat collaborations generally attempt to adhere to the exact formula that shaped the artists' initial success, Egzod and Leo the Kind are writing a new script for their sequel. 
Listen to "Reserve" here, out now via Trap Nation. 
FOLLOW EGZOD:
Facebook: facebook.com/egzodmusic
Twitter: twitter.com/egzodmusic
Instagram: instagram.com/egzodmusic
SoundCloud: soundcloud.com/egzodmusic