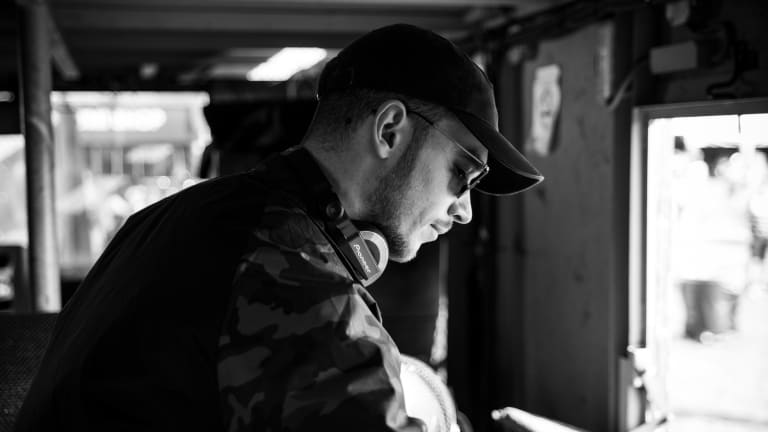 Egzod and Evoke Follow Up Late 2018 Single with N3WPORT Collaboration
Egzod took a midtempo cadence with his latest release.
Miami producer Egzod and Virginia Beach-based N3WPORT join forces to share their heavy-hitting midtempo original "Stay The Night."
Egzod has put together a strong offering of singles the last few months. He's recently released a trifecta of singles on Lowly. highlighting a unique combination of trap and rock influences. The "Better With You" producer has not hesitated to incorporate a diverse set of influences into his bass-heavy foundation and his work on "Stay The Night" sees a continuation of the rock-inspired trend. 
N3WPORT, who has been carving out his lane as a producer in the melodic future bass scene, has adopted a much darker tone on his latest release. The collaboration also features vocalist Evoke who has worked with Egzod previously on his late 2018 single "Departure." Evoke has been making his foray into live performance alongside Crywolf, Mako, and more, and his growing discography is rapidly making him a vocalist to watch in the dance music space.  
Listen to Egzod, N3WPORT, and Evoke on the trio's new collaboration "Stay The Night" - out now. 
FOLLOW EGZOD:
Facebook: facebook.com/egzodmusic
Instagram: instagram.com/egzodmusic
Twitter: twitter.com/egzodmusic
Soundcloud: soundcloud.com/egzod
FOLLOW N3WPORT:
Facebook: facebook.com/n3wportofficial
Instagram: instagram.com/n3wportmusic
Twitter: twitter.com/n3wportmusic
Soundcloud: soundcloud.com/n3wp0rt