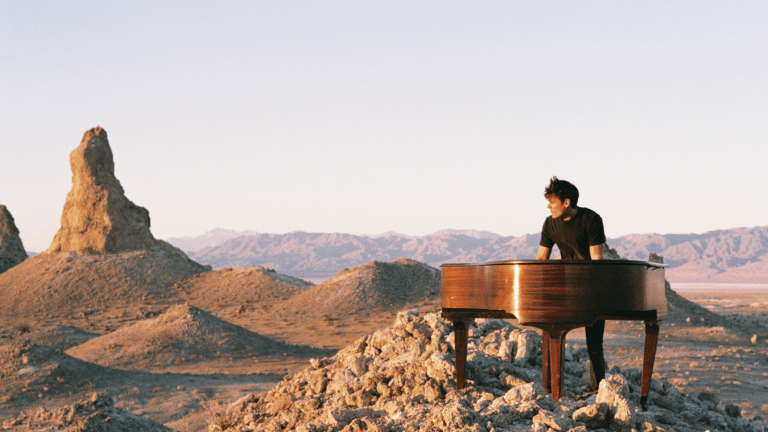 Fairlane Delivers Heartfelt and Nostalgia-Inducing Rendition of "Heartbeats" on Lowly.
Fairlane gives his spin on Jose Gonzalez' 2003 cover "Heartbeats," originally by The Knife.
With nearly 40,000 new songs being added to Spotify daily, old favorites can quickly get lost in the endless sea of music. Tracks come and go - but every once in a while, an old favorite will resurface, immediately transporting us back in time to a different period in our lives. The latest artist to bring about this state of complete nostalgia is Fairlane (real name Tyler Mead) with his beautifully sincere rendition of the 2003 cover, "Heartbeats," by Jose Gonzalez, out now on Trap Nation's imprint Lowly..
Though "Heartbeats" was originally by Swedish electronic duo The Knife, Mead was inspired after hearing Gonzalez's massively popular cover on a random Spotify playlist while at a friend's house. "I couldn't remember the last time I'd heard the song but was immediately consumed by feelings of nostalgia, as memories from my freshman year in university hijacked my imagination," he said. 
"I found myself re-listening to the song over and over again, until coming to the - what should have been obvious - conclusion to create my own cover," he went on. After laying down the basics of the beat, along with simple drums, Mead describes seeing his vision come together. "A good friend of mine, who performs under the name Lani Rose, was available to track some demo vocals; what he sent back blew me away," said the Canadian producer. "I didn't want the cover to be too similar to the Jose rendition, so I was sure to add a taste of Fairlane throughout the record."
With brighter vocal riffs, energizing drums, and his own special flair, the young producer took the heart-wrenching Jose Gonzalez cover and transformed it into a euphoric and upbeat track. Drawing much of his inspiration from emotional rock music, Mead flexes his talent to keep the sincerity of tracks, while also creating an entirely different mood. 
Similar to his most popular song "Uncover You" featuring Ilsey, which has since amassed over two million streams, Mead has delivered an optimistic, melody-driven approach to the track, finding the perfect harmony between playful and emotional.
Up next for Fairlane, expect a collaboration with future bass star William Black and more original music before the year ends. 
Stream or download "Heartbeats," out now on Lowly.
FOLLOW FAIRLANE:
Facebook: facebook.com/fairlanemusic
Twitter: twitter.com/fairlanemusic
Instagram: instagram.com/fairlanemusic
SoundCloud: soundcloud.com/fairlaneofficial
FOLLOW LOWLY.:
Facebook: facebook.com/lowlypalace
Twitter: twitter.com/lowlypalace
Instagram: instagram.com/lowly
SoundCloud: soundcloud.com/lowlypalce