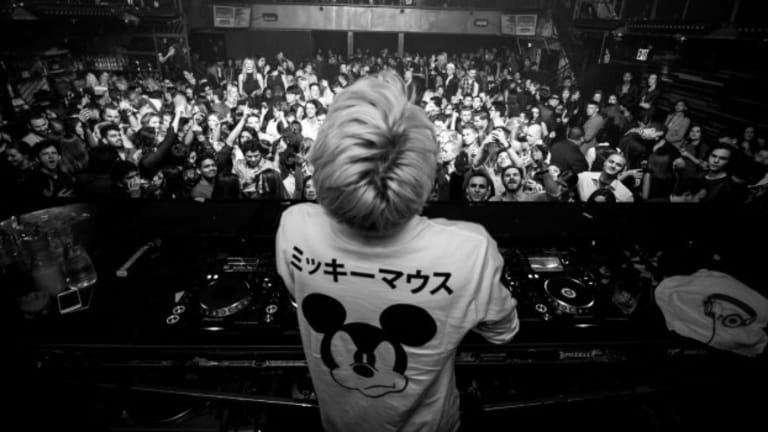 KICK OFF YOUR WEEKEND WITH AN EXPLOSIVE NEW TRACK BY RISING ARTIST FAREOH
Shining light on fresh talent.
NYC based producer Fareoh, known for his hit remixes of tracks like "Alcholics" by Skizzy Mars and "Take Me Home" by Cash Cash & Bebe Rexha, just released a brand new track.
"Moonlighting" continues to develop Fareoh's future bass propensity, while showcasing the producer's ability to deviate from it as well, with the inclusion of trap elements.
Although it starts off slow, serene and blissful, the track shifts into high gear as it progresses. To build on that, the transition does not feel forced or unnatural. Rather, Fareoh commands the tone of the track quite well, as it seamlessly transitions from relaxed to explosive.
The vocals add a touch of pop sensibility to the song, creating a universally relatable theme around it. 21 year old singer-songwriter Broderick Jonesbrings forth soulful emotion, and his voice blends well with Fareoh's production. The stark yet invigorating contrast between his voice and the rest of the soundscape creates an elastic atmosphere around the track--the type of song you can listen to lying in bed, dancing at the club, or raging at a festival.
The drop, a far cry from the intro, is fiery and aggressive--characterized by powerful trap sounds. Be sure to make it through to the second drop, as it highlights Fareoh characteristic future bass production, that is sure to have you grooving.
Stream the track below:
24 year old Ian Spurrier, better known by his stage name Fareoh, began to gain recognition after supporting Kaskade on his "Freaks Of Nature" tour. With over 50,000,000 online streams and 280,000 followers on Soundcloud, he has garnered a loyal and extensive fan base over the years.
Learning to play the guitar at the age of nine, while developing an interest in punk rock, he has been passionate about music since an early age. His production skills are self-taught, like many rising EDM producers these days. Given his consistently impressive production, he has amassed support from industry leaders like Hardwell and Tiesto, while securing slots on huge electronic festivals such as Electric Zoo and Nocturnal Wonderland.