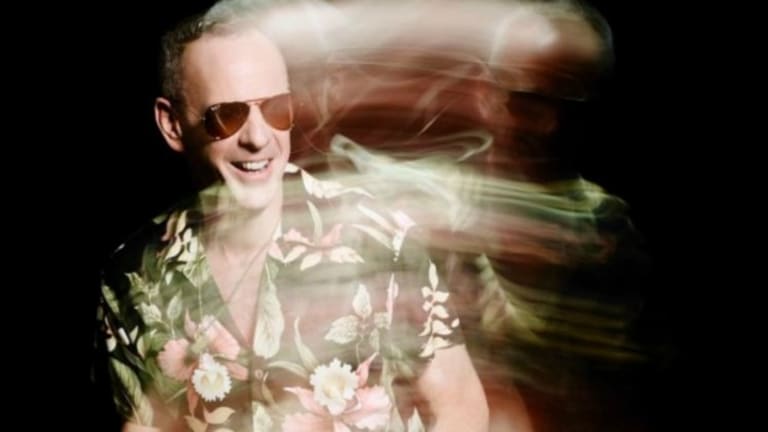 Fatboy Slim Releases 'Fatboy Slim vs Australia Remix' EP with Northlane, Carmada & More
When Fatboy Slim takes on Australia's best to give his classics their own spin, you know it's going to be a trip
Norman Cook a.k.a. Fatboy Slim has begun his tour down under just last week, and he is quite literally taking on Australia with his new remix EP.
Aptly called Fatboy Slim vs Australia (out now on Astralworks) features the likes of Australia's own The Kite String Tangle, The Aston Shuffle, Carmada and more take on remix duties to mix it up to the Grammy award winning producers classics like "Praise You" and "Right Here, Right Now" top name just a few.
With a tongue-in-cheek infomercial starring Australian cricketing legend Shane Warne as Norman Cook to introduce the EP track by track, he goes on to make an apt connect between EDM classics and legendary leg spinners like himself.While this cheeky infomercial is only a teaser of what's in store, hearing the fresh takes on these classics is a journey in itself.
While ARIA nominated album producer Danny Harley of The Kite String Tangle took on the cult classic Praise You and gave it his own electronic twist, "Weapon of Choice" was redone by Set Mo and the absolute dance floor anthem "Eat, Sleep, Rave, Repeat" was given a unique spin by Northlane.
Speaking about the experience, Danny Harley said,
"Fatboy Slim is an untouchable artist and "Praise You" is one of his seminal works. I really can't imagine the current music landscape without this artist or this song and so to get to put my own touch on it was a humbling experience."
Here's the complete Tracklist for the Remix EP accompanied by its uniquely Aussie inspired artwork!
Fatboy Slim vs Australia Tracklist:
1. "Praise You" (The Kite String Tangle Remix)
2. "Sunset [Bird of Prey]" (The Aston Shuffle Remix)
3. "Star 69" (Lo'99 Remix)
4. "The Rockafeller Skank" (Sam La More Remix)
5. "Weapon Of Choice" (Set Mo Remix)
6. "Right Here, Right Now" (Carmada Remix)
7. "Eat, Sleep, Rave, Repeat" (Northlane Remix)
Buy / Stream the EP 'right here, right now!'