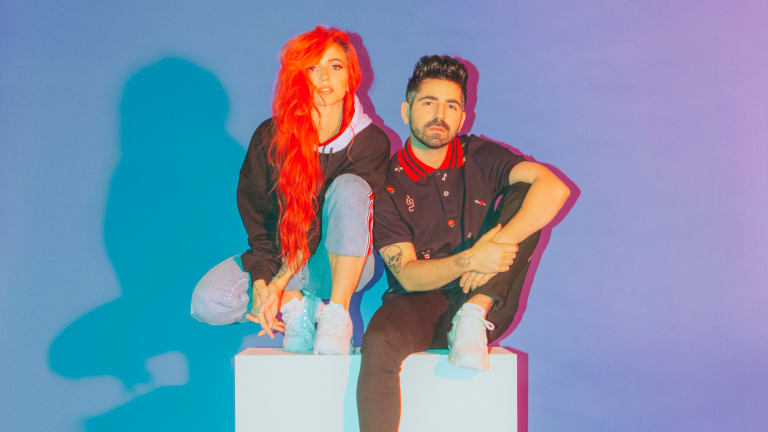 Felix Cartal Teams up with Lights on Latest Release, "Love Me"
As his first release of 2019, "Love Me" begins a series of brand new tracks.
After the success of last year's poignantly self-reflective album Next Season, Taelor Deitcher, better known as Felix Cartal, has seemingly moved on to a more upbeat path with his latest collaboration, "Love Me."
The dance pop track weaves together sweet-sounding chords, serene melodies, singer/songwriter Lights' dazzling vocals and lyrics that leave you wishing that love was as easy going and light as the song itself.
Known for producing emotive songs like, "Get What You Give," "Faces, and "Hold Tight," the Canadian producer has a way of making music that leaves you positively hopeful by the end of each song. In fact, "Get What You Give" was such a resonating remix cover of the New Radicals' hit that it became his first Canadian certified gold record and was nominated for a JUNO award in 2017. 
Since then Deitcher has grown and honed his skills in conveying complex emotions and making an impact on his listeners. In 2019 the talented producer's 2018 album, Next Season, was nominated for another JUNO award for electronic album of the year.
Coincidentally enough, his JUNO award nominations led Deitcher to meeting Lights at a party for the music award event and it ultimately led to the creation of "Love Me." Lights told Billboard that Deitcher sent her the track after their meeting and, after going back to her studio, she hashed out the verses within an hour. 
It's the first time both Canadian artists have worked together, but according to them the process was easy and creatively satisfying. Lights went on to tell Billboard that it was "probably close to the fastest I've ever come up with something I'm proud of. The chorus and rest of the track evolved since then, but in music, you really crave the moments when things come easily, and this was one of them."
Deitcher also believed that working on "Love Me" with Lights was a true collaboration, saying:
"The thing that made this collaboration so special is that we're literally the only two people involved in this song. I wrote an instrumental, Lights wrote an initial lyric idea, we refined the chorus and arrangement together, then she tracked her vocals herself and I did all the production myself. It's just us two creating every single piece of this song. A true collab. I love how it turned out."
It's exciting, to say the least, when artists just click and create something that surpasses all expectations, but what's even more exciting is knowing that "Love Me" is just the first of many new Felix Cartal tracks to come. If they're anything like this collaboration, this might just be another shining year for Deitcher.
Follow Felix Cartal:
Website: felixcartal.com
Facebook: facebook.com/felixcartal
Twitter: twitter.com/felixcartal
Instagram: @felixcartal
Soundcloud: soundcloud.com/felixcartal
Follow Lights:
Website: music.iamlights.com
Facebook: facebook.com/lights
Twitter: twitter.com/lights
Instagram: @lights
Soundcloud: soundcloud.com/lights