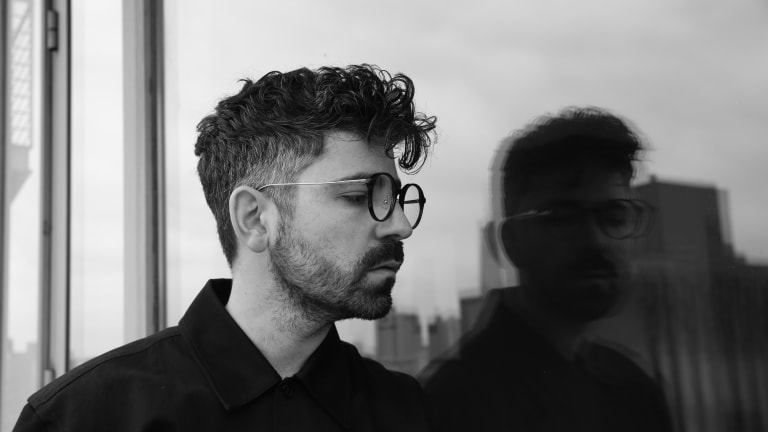 Felix Cartal Recruits All-Star Lineup for "Right Now" Motivational Video
With star-studded cameos from the likes of Kaskade, ZEDD, Anna Lunoe, Chris Lake, and 30 more artists, you shouldn't wait to check Felix Cartal's new video.
Felix Cartal's superstar status emerged from a place that you might think is a trade secret, but his formula for inspiration is a gift he shares abundantly. 
the newest single by Felix Cartal (real name Taelor Deitcher), "Right Now," is the full package, with a milestone video that offers so much more than just its impressive list of celebrity cameos. It's a collective message from a wide range of big-shots that boldly professes, "Don't wait, just do it right now."
On the topic of the video, Deitcher has said:
"I've always wanted to make a video to help inspire artists who are just getting started. Sometimes it feels like being stuck is something that only happens to you. It's not true. Everyone feels that way sometimes. This video has been over a year in the making and I'm so proud of it finally coming together. TO EVERY SINGLE ARTIST, CREATOR, OR HUMAN WHO'S EVER BEEN STUCK. THIS VIDEO IS FOR YOU!" 
Musicians live lives of musings and madness that have no designated path but the pursuit of inspiration itself. Whether you're a producer, vocalist, or an aspiring creative of any kind, "Right Now" will get your creative juices flowing. It's a powerful compilation of high-caliber artists, friends, and collaborators coming through with open arms and sound advice for those chasing the dream.
Deitcher started off playing bass guitar in a punk/hardcore band called Dysfuntion, a small step in his musical journey that led him to make major waves in the underground electronic music market and eventually release major label hits. From the smallest ideas to the biggest spotlight moments, he's mastered the mysterious landscape of the music industry. Now he's letting the world know it's not supposed to be easy, but it's supposed to be fun. In 2019, a Spotify-dominating, Juno-nominated, Billboard-recognized artist like Deitcher needs no introduction, but we'll leave you to enjoy the "Right Now" video and its long list of contributors:
Zedd, Kaskade, Steve Aoki, Galantis, Tokimonsta, K. Flay, GREY, Lights, Chris Lake, SNBRN, 3LAU, Anna Lunoe, Phoebe Ryan, Daniela Andrade, Dada Life, Lexy Pantera, Jauz, Sonreal, Luna Shadows, Milk & Bone, Naderi, Veronica, Frank Walker, REGN, Chet Porter, Sophie Simmons, Ofelia K, STINT, Gabrielle Current, Whipped Cream, Kasey Lum (video director), Andy Dixon (visual artist), Emmet Sparling (photographer), Matt Komo (director), Jacob Crawford (director), Gina Shkeda (YouTuber).
Stream or Download Felix Cartal's "Right Now" today.
FOLLOW FELIX CARTAL:
Website: felixcartal.com
Facebook: facebook.com/felixcartal
Twitter: twitter.com/felixcartal
Instagram: instagram.com/felixcartal
Soundcloud: soundcloud.com/felixcartal