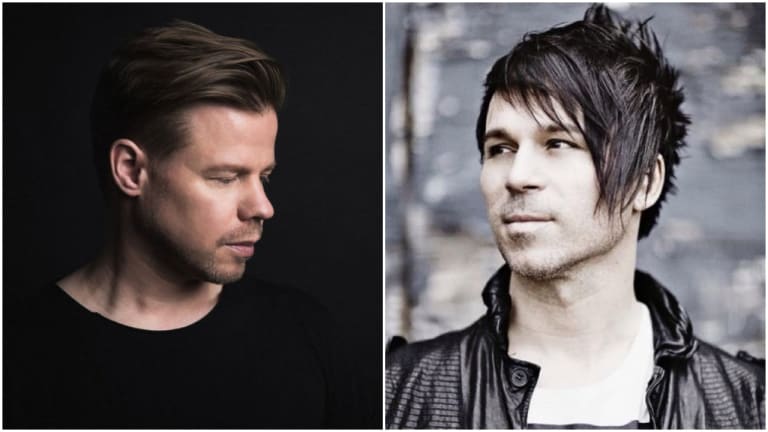 Ferry Corsten and BT Drop New Single Under Corsten's UNITY Project
Ferry Corsten joins a fellow trance legend for his latest single.
After several months of solo tracks and a release under his alter-alias Gouryella, Ferry Corsten is returning to release new music under his UNITY project. For his latest offering, the Dutch producer teaming up with none other than fellow trance legend BT on their new single "1997."
For those unfamiliar, UNITY was a project launched by Ferry Corsten in early 2018. As explained by Corsten, the goal of UNITY is to attempt to unify the different factions of trance music through collaboration. The project launched with Ferry Corsten and Paul Oakenfold's "A Slice of Heaven" last year. 
UNITY has seen Ferry Corsten teaming up with various figureheads of trance since then, and today he's returning the project to top form with BT. Their single "1997" is a seamless combination of Ferry's classical music focus and BT's high-energy stutter edits. 
As with previous UNITY releases, the project will be donating partial proceeds to VH1's Save The Music Foundation, an organization focused toward reinstating music programs in public schools. Ferry Corsten and BT's "1997" is out now via Flashover Recordings.
FOLLOW FERRY CORSTEN:
Facebook: facebook.com/FerryCorsten
Twitter: twitter.com/FerryCorsten
Instagram: instagram.com/ferrycorsten/
SoundCloud: soundcloud.com/ferry-corsten
FOLLOW BT:
Facebook: facebook.com/BT
Twitter: twitter.com/BT
Instagram: instagram.com/BT
SoundCloud: soundcloud.com/BT