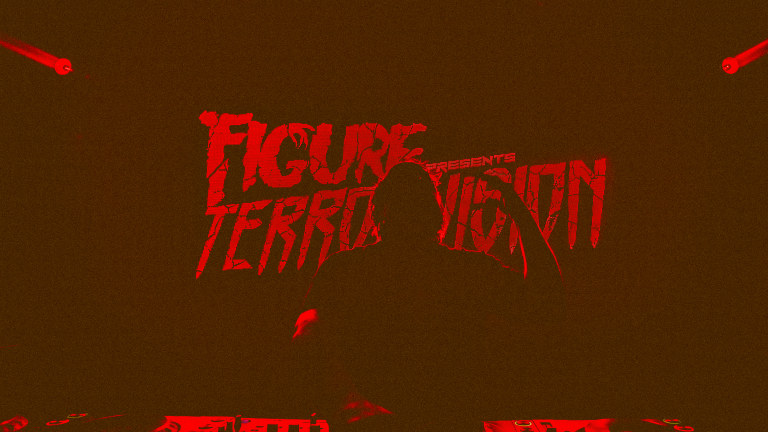 The Destroyer by Figure Shows why He's the Master of Blending Horror with Bass Music
The undisputed master of horror unveils his monstrous new EP, The Destroyer, out now on DOOM MUSIC.
A decade-long veteran DJ and producer - and the undisputed master of musical horror - Figure (real name Josh Gard) has long been an innovator in the realms of dubstep and drumstep, and is without a doubt a leading pioneer of the modern bass music movement. To this day, Figure continues to frighten us with his horrifying blend of monstrous bass, freaky synths, sinister samples, and a dark, indescribable penchant for pure musical evil. 
With his iconic nine-Part Monsters album series (with the 10th coming soon), as well as his numerous releases on many of the most prestigious bass music imprints such as OWSLA, Disciple Records, Never Say Die, Rottun Records, Uplink Audio, and SMOG Records, as well as his very own DOOM Music, Figure has infiltrated nearly every corner of the bass music world. 
Today, Figure has unveiled the next chapter in his haunting musical legacy, The Destroyer EP. A four-track offering of abject sonic horror, The Destroyer gives fans everything they've come to love from the monster of bass, and oh so much more. Check out the 4K 360° video below where Figure debuts two songs from The Destroyer (don't forget to pan around to the crowd).
The title track of the EP is suggestive of the signature Figure sound - frenetic, filthy, and violent. Mixed in with the unrelenting onslaught, an ominous melody reminiscent of the now iconic pads from Netflix's Stranger Things has already caught the attention of his fans.
The first single released from the EP, "EMP Charge," can only be explained through an understanding of the meaning of the term. An EMP, or electromagnetic pulse, is a short burst of electromagnetic energy that, if severe enough, could cripple or destroy everything reliant on any form of electronics. In other words, Figure's "EMP Charge" is a weaponized shock wave designed to utterly disable and destroy anything or anyone in his way.
The second single off The Destroyer, aptly titled "Exterminate," is a throw-back collaboration with Figure's friend and colleague, Whiskey Pete. Longtime fans will remember their 2011 collaboration "Cut Throat." "Exterminate" harnesses the same wild and raucous energy present in their first collaboration, but in the wise words of Nigel Tufnel from This Is Spinal Tap, "this one goes up to 11!"
The final track on the EP, "Cosmic Ray Drum," has Figure and Dakota collaborating on a fresh and fearsome new song that takes them back to their DnB roots. The prerequisite Figure flair is present as always, but "Cosmic Ray Drum" amps up his aggressive energy into full-on overdrive, crashing into the listener in an unstoppable wave of merciless bass, explosive percussion, and crispy, mind-melting sound design. 
If you identify as a bass music lover, there is absolutely no excuse not to dive straight into Figure's The Destroyer EP. Go ahead and stream or download the music today.
FOLLOW FIGURE:
Website: imfigure.com
Facebook: facebook.com/IMFIGURE
Instagram: instagram.com/imfigure
SoundCloud: soundcloud.com/figure
Twitter: twitter.com/imfigure