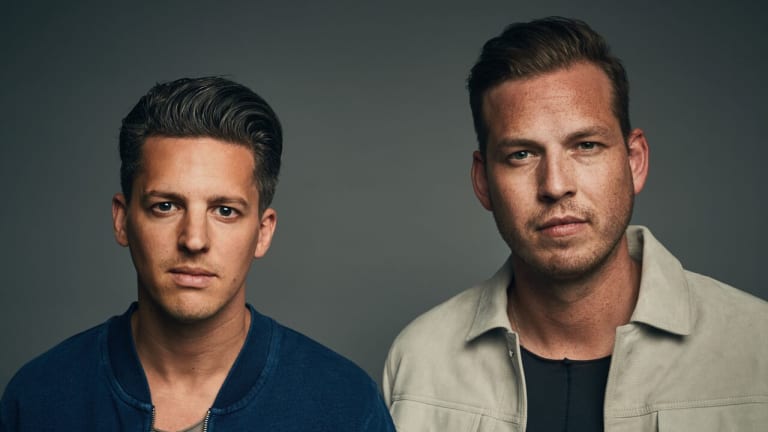 Firebeatz and Schella Reimagine "The Bomb!" by The Bucketheads in "Through My Mind" [Premiere]
Firebeatz and Schella gave a house classic some main stage flavor.
Classic house is all the rage lately, so much so that it even pervades into more contemporary styles of EDM. Case in point: Firebeatz and Schella have incorporated an instantly recognizable sample into their new single, "Through My Mind."
The vocal in question originated in a 1995 single titled "The Bomb!" by Brooklyn producer Kenny "Dope" Gonzalez under his The Bucketheads moniker. The Dutch musicians traded in much of the source material's largely instrumental elements with an infectious synth lead suited for dance floors and festival crowds alike.
Firebeatz and Schella both hail from Tilburg in the North Brabant province of the Netherlands. The former duo, comprised of Tim Smulders and Jurre van Doeselaar, made their big break with their Chocolate Puma collaboration, "Just One More Time Baby."
"Through My Mind" by Firebeatz and Schella is out today on Armada Music.
Follow Firebeatz:
Facebook: facebook.com/Firebeatz
Twitter: twitter.com/Firebeatz
Instagram: instagram.com/firebeatz
Follow Schella:
Facebook: facebook.com/schellamusic
Twitter: twitter.com/schellamusic
SoundCloud: soundcloud.com/schella