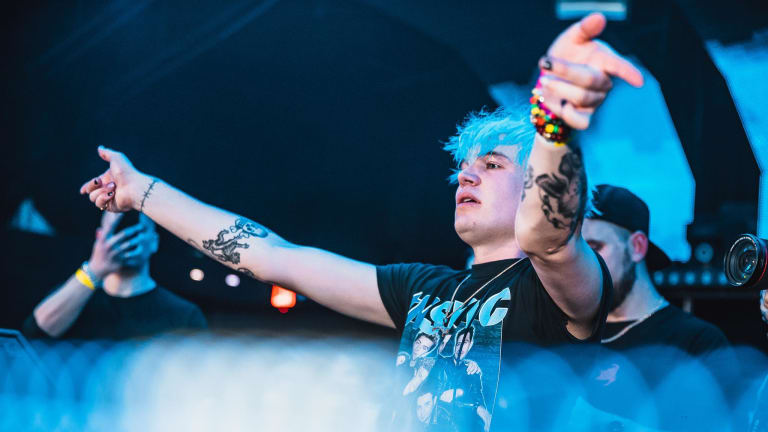 SVDDEN DEATH and Somnium Sound Deliver Their Take on FISHER's "Losing It"
This marks the third collaboration between these young producers.
SVDDEN DEATH (real name Danny Howland) and Somnium Sound (real name Cody Shouse) have released their rendition of FISHER's hit single "Losing It."
As fans would expect, Howland and Shouse's remix is bass heaven. A familiar drum pattern leads listeners in with blaring horns, building into the classic vocal sample from "Losing It." The drop is usual fare for Howland and Shouse, as heavy, pulling synths aim to break fan's necks. The second drop makes an interesting switch, adding melodic synths atop a drop just as heavy as the last. 
Howland has recently garnered immense praise from the bass music community for his one of a kind VOYD sets. Donning a unique mask during these performances, the 26-year-old producer has undoubtedly paved a path down which most dream to travel. Earlier this year, he collaborated with Marshmello on a track titled "Sell Out." He recently released his VOYD Vol. 1.5 EP as well as his singles "Modern Sorcery" and "Ichor."
FOLLOW SVDDEN DEATH:
Facebook: facebook.com/suddendeath/
Twitter: twitter.com/svddendeathdub
Instagram: instagram.com/svddendeath
SoundCloud: soundcloud.com/svddendeath
FOLLOW SOMNUIM SOUND:
Facebook: facebook.com/SomniumSoundOfficial
Twitter: twitter.com/SomniumSound
Instagram: instagram.com/somniumsoundofficial
Soundcloud: soundcloud.com/somniumsound