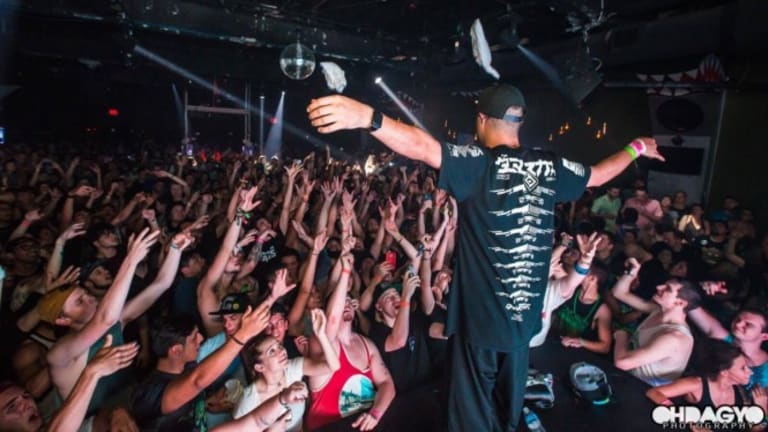 Celebrate Five Years of Firepower Records With These Iconic Releases [LISTEN]
Firepower Records is celebrating five years of releasing straight fire.
To commemorate their fifth anniversary, Firepower Records have released their annual Shellshock compilation album, aptly titled Annihilation. Because Firepower has been annihilating us with bass for the last five years. They also celebrated with a Space Yacht party on May 16 where Datsik came in and performed a surprise back-to back set with headliner Protohype.
We can't believe it's been five years already, either!
Firepower Records was launched in 2012 in Kelowna by Canadian-native and dubstep pioneer Troy Beetles, better known by his bass-heavy dubstep moniker Datsik. The label releases a plethora of EDM genres ranging in dubstep to trap. There are a handful of highly anticipated artists that release continuously on Firepower Records, including Barely Alive, Bear Grillz, Different Heaven, Getter, ETC!ETC!, EH!DE, Dr. Ozi, MUST DIE!, PhaseOne, Protohype, Riot Ten, and the Meatball Mafia leader, Spag Heddy.
We spoke with Sharra Grace, label manager at Firepower Records, and she stated that,
Troy (Datsik) and I never imagined we'd be hitting a five year milestone when we first started Firepower Records. Troy originally started [Firepower Records] as a passion project to showcase new and emerging artists who were not known enough yet to be picked up by the big labels but had amazing music. Our goal was to always keep this label about the music and the community and to never lose sight of that in the name of money. We are so thankful to all [of] the fans and artists who continue to support Firepower and this vision and look forward to many more years of doing what we love!
Check out some of our favorite releases from the label below:
Datsik's Sensei EP:
EH!DE's Redemtion EP:
Different Heaven's Spanish Sikh EP:
Barely Alive's Internet Streets EP:
And lastly, don't forget to give a listen to Firepower Records' Shellshock: Annihilation compilation album.
We at EDM.com would like to congratulate Datsik and the Firepower Records team on an extremely successful five years! We look forward to hearing continued fire being released from Firepower Records for years to come!