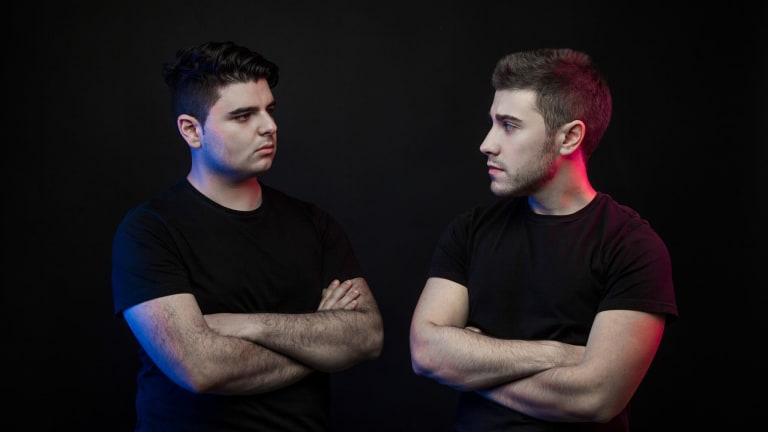 JEAN MARIE, FLAREMODE AND MATT JOE JOIN FORCES FOR OPERA X PSYTRANCE SINGLE "DOLCI PENSIERI" ON GENERATION SMASH
Flaremode, Jean Marie, and Matt Joe's "Dolci Pensieri" is the opera/psytrance hybrid that you never knew you needed until now!
Gearing up for a massive 2019, Flaremode, Jean Marie, and Matt Joe come hot out of the gate with their latest release "Dolci Pensieri." Featuring a sensational vocal performance over a powerful, electrifying arrangement, it's a true electronic anthem sure to see plenty of festival mainstage airtime. If there's a place you can expect to hear it, it's going to be at this years edition of TomorrowLand.
True to his name, Flaremode is off to a blazing, fiery start to 2019, releasing an electrifying house single with Danny Ores, titled, "Nutty" just a few weeks ago and continue to DJ regularly on their esteemed Billboard Radio residency. Jean Marie has had a big year already as well, releasing a huge single in January named "Gaia" with Vini Vici and Blastoyz, already racking up over two million streams in less than a month. Matt Joe has also enjoyed a lot of success with his own music, earning 10 million streams across various platforms and also received two Golden Records in Italy.

It's been a long time coming for both Flaremode and Jean Marie to create a song together, and "Dolci Pensieri" is hopefully just the first of many great songs from these talented artists.

FOLLOW FLAREMODE:
Facebook: facebook.com/flaremodeofficial
Instagram: instagram.com/flaremode
Soundcloud: soundcloud.com/flaremode
FOLLOW JEAN MARIE:
Facebook: facebook.com/JEANMARIEofficial
Instagram: instagram.com/jeanmarie.official
Soundcloud: soundcloud.com/jeanmarieofficial
FOLLOW JEAN MARIE:
Facebook: facebook.com/mattjoeofficial
Instagram: instagram.com/mattjoeofficial