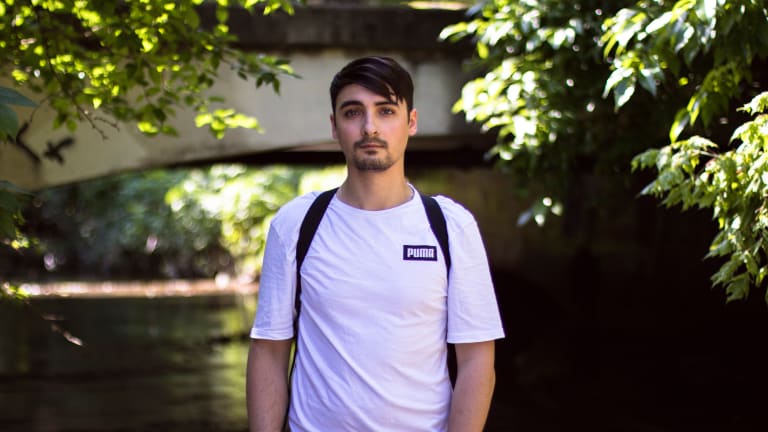 Flite Releases New EP, Calm Before The Storm
The rising U.S. drum and bass star delivers a stunning, five-track release.
The hype around Stateside drum and bass seems to be building more and more lately. At the forefront of this movement is young rising star Flite (real name Justin Hellier), who has been igniting the DnB scene and revitalizing the genre within North America and beyond. 
With releases on Hospital Records, Monstercat, and more - and with features on UKF and MrSuicidesheep - Flite has been putting in loads of work, and it shows. His newest EP, Calm Before The Storm, was just released on Liquicity Records, and is already garnering much attention within the world of drum and bass and beyond. 
Calm Before The Storm delivers five new tracks that cover a wide breadth of sound, but each hold a unique style that showcases Flite's impressive skill as a producer. "Decisions" and "Calm Before The Storm" (feat. Karina Ramage) are especially vocal-driven cuts, but that's not to take away from the groovy and melodic dance floor-oriented productions. 
Those tracks and the uplifting "Skywalker" each hold the potential to be summertime festival anthems, and will surely be popular selections in many a DJ set to come. The tracks are akin to work from major drum and bass acts like Metrik or Fred V, but hold their own weight and deliver a fresh and inspired sound.
"Break The Loop" is a different vibe, and does exactly what the track's title says on the EP. Jungle-themed drum rolls lay under impressive synth work, and a powerful and enticing vocal sample. When the roaring bass drops in, there's simply no way to keep from moving. 
Ending with a lighter liquid cut called "Kairos," Flite's Calm Before The Storm leaves the listener ready to play the EP on loop, but also wondering what the upcoming "storm" actually entails. Surely, more impressive music from Flite. However, does this also mean the start of a massive stateside drum and bass movement? It would certainly appear so, but only time will tell. 
For now, Flite's Calm Before The Storm is available now and can be found here.
FOLLOW FLITE:
Facebook: facebook.com/FliteDNB
Twitter: twitter.com/FliteUS
Instagram: instagram.com/flitednb
SoundCloud: soundcloud.com/flite