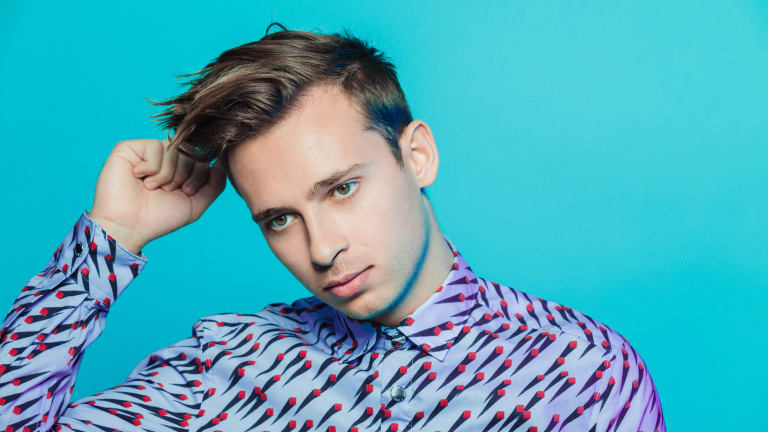 Flume Creates Personal Birthday Song for Friend's Birthday Party
Flume gave the ultimate gift over the weekend to one of his friends.
Rumors of new music from Flume are running high and footage from L.A. photographer Britt Lucas' birthday over the weekend is fanning the flames. While the setting of an intimate birthday party is admittedly an unlikely one to showcase new music, Flume made a personalized song as a gift for the guest of honor. 
While this particular singalong was clearly a shared joke among friends rather than the beginnings of a soon to be released project, it in the very least demonstrates Flume is likely working on new material in the studio. Flume is clearly seen in the footage posted to Instagram along with comedian Paige Elkington and Flume's cousin, Sugar Bones from Australian dance pop duo Confidence Man.
As can be heard in the clips Flume didn't hesitate to go all out with this gift, adding in his own vocals to the track. When it comes to soundtracking a night Flume is always creating memorable moments, but this level of personalization certainly upped the ante.
FOLLOW FLUME:
Facebook: facebook.com/flumemusic
Instagram: instagram.com/flumemusic
Twitter: twitter.com/flumemusic
SoundCloud: soundcloud.com/flume