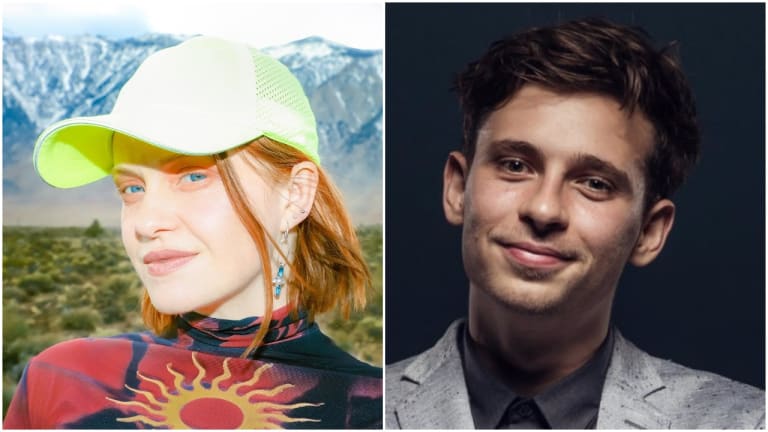 Flume Lends Production Chops to KUČKA for "Drowning"
"Drowning" is KUČKA's first single in three years.
Flume's challenging sound shines even when it isn't front and center in a single. He recently aided KUČKA on her brand-new track, "Drowning. The single marks the Australian-born, L.A.-based singer's first release in three years, and with his help it does not disappoint.
The glitchy, dissonant, experimental sound design of Flume (real name Harley Edward Streten) effectively frames the wistful vocal contributed by KUČKA (real name Laura Lowther). Towards the 2:45 mark Streten's influence grows more apparent, with booming bass highlighting the melancholic lyrical content. Accompanying the song is a music video directed by Dillon Howl.
"The lyrics of 'Drowning' originated from intense imagery I saw when we first started producing the track," said Lowther in a statement. "The textures we used made me think of someone lying just underneath the surface of a lake. I thought about my own life and times where I felt I was barely able to keep afloat and wanted to capture that feeling, but also wanted the track to feel optimistic as I definitely wasn't in that place anymore."
Stream or download "Drowning" across platforms here.
Follow KUČKA:
Facebook: facebook.com/iamkucka
Twitter: twitter.com/iamkucka
Instagram: instagram.com/iamkucka
FOLLOW FLUME:
Facebook: facebook.com/flumemusic
Instagram: instagram.com/flumemusic
Twitter: twitter.com/flumemusic
SoundCloud: soundcloud.com/flume