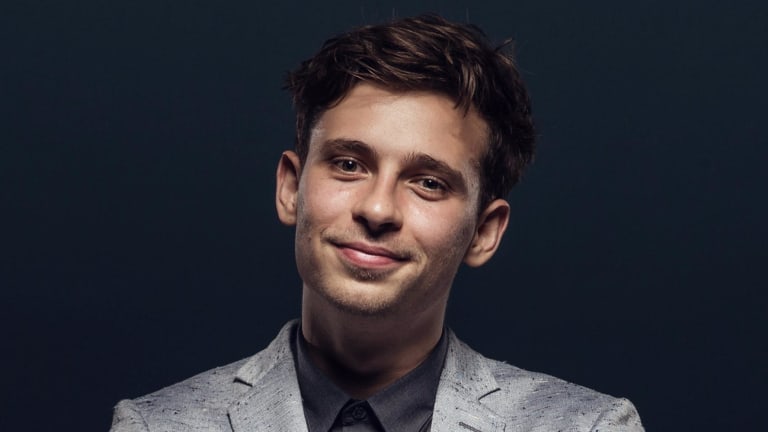 Flume Feeds Vera Blue Grapes in Official "Rushing Back" Video
The visual accompaniment to "Rushing Back" has arrived at last.
Flume has made his triumphant return to music releases count in 2019, not the least of which was "Rushing Back" featuring Vera Blue. The Australian DJ/producer debuted the song at Lollapalooza, and now he's delivered the official music video.
In the colorful visual accompaniment, Flume (real name Harley Edward Streten) and Vera Blue (real name Celia Pavey) sit in a Day Glo-painted car whose doors appear to be removed. As the camera travels in an arc around them, the lighting transforms to simulate changing times of day.
Streten played no small role in influencing the future bass movement, with his self-titled album and Skin appealing to post-EDM fans. Since ending his release hiatus, he's proven himself as much of a trendsetter as ever. His 2019 mixtape, Hi This Is Flume, has arguably raised the bar on production values in the lo-fi hip-hop genre.
Stream or download "Rushing Back" across platforms here.
FOLLOW FLUME:
Facebook: facebook.com/flumemusic
Instagram: instagram.com/flumemusic
Twitter: twitter.com/flumemusic
SoundCloud: soundcloud.com/flume