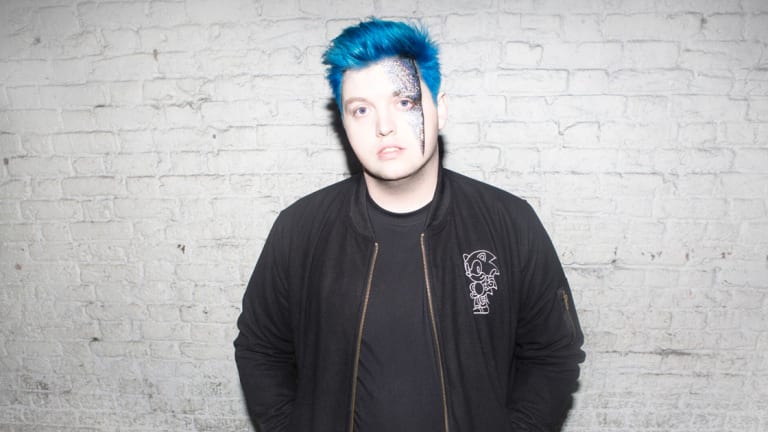 Flux Pavilion Releases Chord-Indulgent Masterpiece "Endless Fantasy"
Joined by Eli-rose, UK Bass Legend Flux Pavilion rolls out his latest unforgettable Circus Records anthem
Flux Pavillion is back again with a chord-indulgent track that will get stuck in your head from the very first listen. "Endless Fantasy" is straight-up gorgeous, with not only an epic female vocal from featured artist Eli-rose, but an impressive vocal cameo from Flux Pavilion (real name Joshua Steele) himself. 
You may have caught this unforgettable track live at one of Steele's recent shows- it's been his signature closing track for all of 2019. Now you can have it for your very own. We recommend making it your daily high-vibe anthem.
Steele has been a key player in shaping the electronic music scene for many years and is always reaching insane new heights with every release. "Endless Fantasy" is a mind-blowing production, which follows his recent collaboration with Turin Brakes, "I Will Stay," and another with What So Not titled "20:25." Each track he touches is truly inventive and incredible. Just when you think everything's been done before, Flux finds uncharted sonic territory and makes it his own.
2019 has been a solid year for Steele, with giant festival appearances such as Electric Zoo New York and Germany's sold-out Blacklist Festival. From the birth of his label Circus Records to his breakthrough mega-hits "I Can't Stop" and "Bass Cannon," to his current worldwide endeavors, each step in his career has been nothing short of a gigantic stride. "Endless Fantasy" is definitely one more leap in his unstoppable legacy.
Stream or Download Flux Pavilion's "Endless Fantasy" today. 
FOLLOW FLUX PAVILION:
Facebook: facebook.com/fluxpavilion
Instagram: instagram.com/Fluxpavilion
Twitter: twitter.com/Fluxpavilion
Soundcloud: soundcloud.com/flux-pavilion