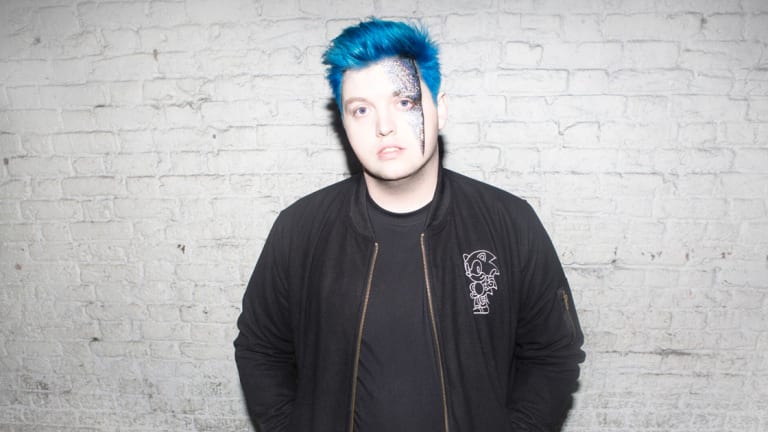 Flux Pavilion Releases 'Earwax' His First Ever Curated Compilation
Showcasing Circus Records' diversity and label progression 'Earwax' is a satisfyingly sweet listening experience.
In 2009, UK bass music DJ and producer Flux Pavilion founded Circus Records with his childhood friend and collaborator Doctor P and since then the label has not only helped launch dubstep to the forefront of mainstream dance music in its early days, but also continues to release phenomenal bass tracks that are perfect for both hardcore fans and casual listeners. 
Flux Pavilion's latest and first compilation album release on Circus Records is a testament to how far the label has really progressed. Earwax features eleven brand new tracks, one even from Flux Pavilion himself, and ten previously released bassy gems from fresh artists like Ork¿d, Mark the Beast, Cyran and Big Voyage. 
It also features a few artists making their Circus Records debut. Among them is South African producer Khwezi who has not one but two new tracks in the compilation. As the first track in the list, "Fragile" sets up the chill mood Flux Pavilion creates and nurtures throughout the album with its easy going sound, juicy beats and Laura Greaves' silvery vocals. 
Almost halfway through the list is legendary Japanese DMC champion DJ Kentaro and his collaboration with fellow DMC champions, DJ Rafik and Yuto. Slightly picking up the slow and relaxing pace, "Kinmirai" combines sparkling electronic elements with some choppy edits that really bring out the epic bass packed drops throughout the track. 
Further along is one of Circus Records' familiar faces, LUZCID. As a DJ who likes to elude genres and take us out of this world with his psychedelic bass music, "Laid Back" does exactly that with its hybrid hip-hop beats and dubstep sounding drops. It definitely brings us back to that chill mood from the beginning of the compilation.
And of course Flux Pavilion's new track captures the whole mood of this curated list. Accompanied by Layna's soothing vocals, "Symphony" packs in the bass with its smooth beats. The lyrics even fittingly paint Flux Pavilion as the maestro of this epic music listening experience.
For Flux Pavilion, Earwax is one of his most personal and crafted projects to date and its carefully curated selection is something he hopes will captivate his listeners. 
"A lot of people talk about music, it's fascinating and powerful stuff, but for me it's to be listened to. I get tongue tied when I try to explain what it makes me feel because listening to music is purely like nothing else. We release a lot of music on Circus, most of it to be danced to, but all of it to be listened to. This album takes the focus away from the dance floor and steers it toward the ears, listen to it from front to back and soak it up, that's what it was made for."
So be sure to take a listen to Earwax and lose yourself in the music as Flux Pavilion takes you on a chill and bass filled journey!
Follow Flux Pavilion: