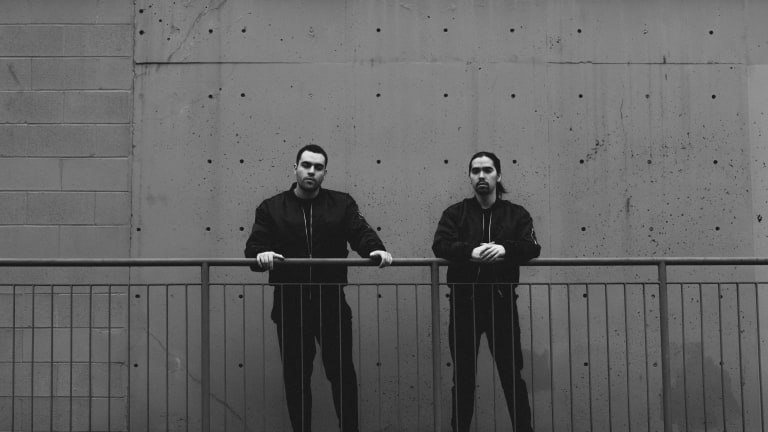 WE ARE FURY Remix "Forever" by Ekali & Medasin ft. Elohim [PREMIERE]
Following a monumental trap single release in January, WE ARE FURY are back with a surprise release for fans.
We thought this song couldn't get any better... and we were wrong. Joachim Speidel and Stuart Brookes of WE ARE FURY have released their take on Ekali and Medasin's iconic collab "Forever" featuring Elohim. Far from the light and happy vibe of the original track, WE ARE FURY adds their own twist on a classic electronic anthem.  
Commenting on the release, Speidel said:
"We took a different approach to this remix because we actually built it around the lyrics. There's a line that goes, "I just wanna live in your arms where I'm safe forever, keep me safe here forever" and we took a really dark approach and interpreted that as the character talking to death. We took this concept into the production and had the song get progressively darker and more eerie, ending with the mid tempo drop. It was really cool working on the art as well because we took Nathan's greenhouse concept and flipped it on its head. Dylan, our graphic designer, made the surroundings cold and dark, and we added this dark figure inside which would represent the idea of death visually."
The Canadian duo built the foundation of their sound on a series of acclaimed remixes and their "Forever" remix is no different. It takes Elohim's innocent and peaceful vocal and surrounds it with their signature production. A dark, menacing reese bass comes in in the second verse and then builds towards a heavily distorted midtempo drop. This track is truly something we haven't heard from the duo yet, and we love it!
The remix is available now and can be streamed and downloaded here for free. You can catch WE ARE FURY at Stacked with Excision and FVDED in the Park Festival 2019.
Follow WE ARE FURY:
Facebook: facebook.com/wearefurymusic
Twitter: twitter.com/wearefurymusic
Instagram: instagram.com/wearefurymusic
SoundCloud: soundcloud.com/wearefury