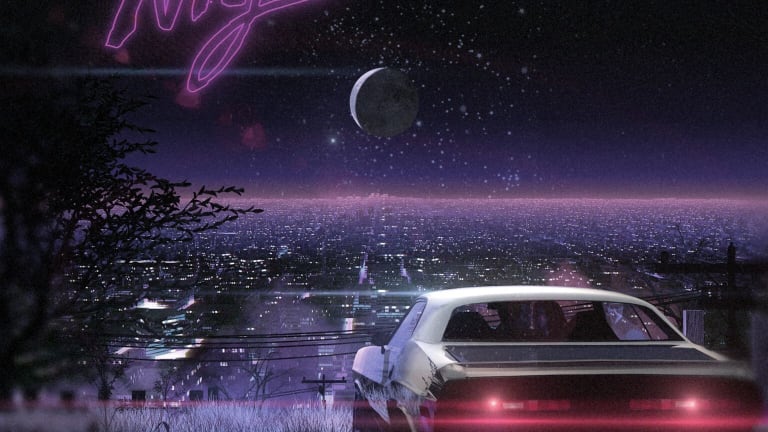 Nero members Dan Stephens and Alana Watson release first single under new project, "The Night"
After a heartfelt social media post last week, two members of Nero have released the first of many singles with their new project, The Night.
A week after a cryptic message hit their social media pages, Nero members Dan Stephens and Alana Watson have big news for their fans. Instead of releasing new music with Nero, the pair will be active with a new project called, The Night.  To commemorate the new project, the duo have paired with Monstercat to release their first single titled, "Different Story".  
In an attempt to re-discover their musical roots, The Night flaunts a funky, synth-pop sound that oozes with upbeat energy and that couldn't be more evident in "Different Night".  The single will be a part of a 4 track EP that will be released later this year on Monstercat's new imprint, Instinct. 
In a recent interview with Billboard, Dan Stephens talks about the process behind creating the Night and how he feels the project has breathed a new life into his creative process with Nero. 
"I'm able to use influences that I've never really been able to with Nero. It almost saved my creativity, doing something totally different because it was getting pretty tough. The second album took us a long time to write. We were working on that for like three years. It was quite a laborious process. It felt good to do something different, because I think if I had got back into writing dark music again after that album, I would have probably lost my mind … Going back into Nero now, it feels fresh. It doesn't feel like it's hard to do or like I'm just doing too much."
"Different Night" is out now on Monstercat. For those of you that haven't been able to listen to the track yet, a link can be found below.  Nero fans, what do you think of this move by Dan and Alana? Will it live up to some of the Nero classics? 
H/T: Billboard