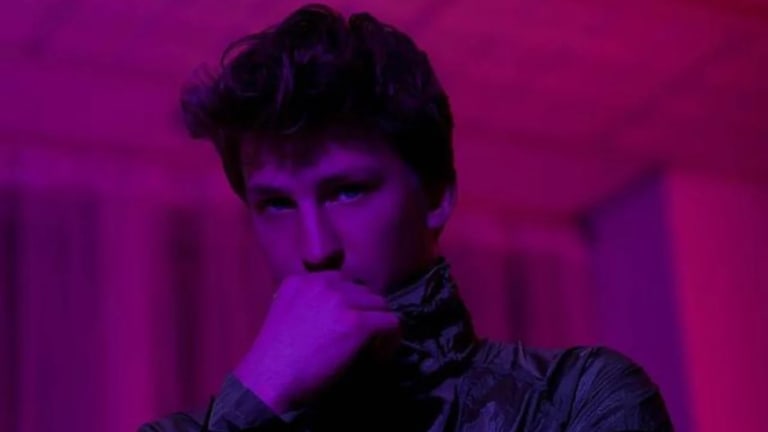 Francis Novotny Releases Euphoric Single "Dive" on CloudKid
"I wanted to give people a sort of feeling that everything is in slow motion."
In the ever-growing talent pool that is the electronic dance music scene, Swedish producer Francis Novotny jumps in headfirst with his latest single, "Dive." It's out now CloudKid.
Instantly captivating listeners with its euphoric groove, "Dive" invites them to delve into the deepest pits of their imagination. Novotny creates an immersive sonic narrative through masterfully crafted riffs, lyrics, and an unforgettable beat. He has described "Dive" as his most visual song thus far, and it aims to induce an elated feeling.
"It's about two people doing whatever they want to be doing, without giving a fuck about what everyone else is saying or thinking about them," Novotny explained about the meaning of the track. "And it might as well result in them diving straight to bottom, but as long as they're together - it all makes sense. In general, it's also about anyone who lets themselves get a bit too controlled by the structures around them."
Novotny went on to explain that he wants listeners to feel a euphoric sense of everything being in slow motion while listening to his track. The London-based producer certainly succeeded in his efforts using arpeggiated riffs and his own spin on glitch-pop and R&B to achieve the unmistakable groove of "Dive."
Stream or download Francis Novotny's new single, "Dive," out now on CloudKid.
FOLLOW FRACIS NOVOTNY:
Facebook: facebook.com/FrancisNovotnyofficial
Twitter: twitter.com/francisnovotny
Instagram: instagram.com/francisnovotny
SoundCloud: soundcloud.com/francisnovotny
FOLLOW CLOUDKID:
Facebook: facebook.com/cldkid
Twitter: twitter.com/cloudkidmusic
Instagram: instagram.com/cloudkid
SoundCloud: soundcloud.com/cloudkid