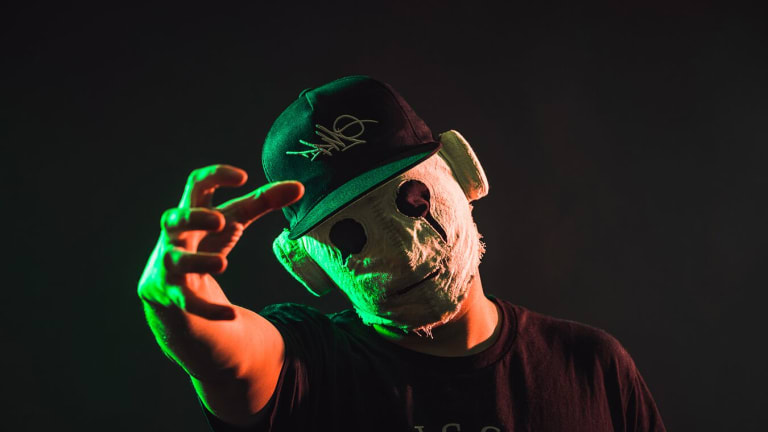 Enter a New Age of FuntCase with his return EP, Next Chapter
Bass music legend FuntCase invites listeners to tread into the Next Chapter with his first EP in six years, featuring a completely revamped style.
Bass music legend and OG FuntCase (real name James Hazell) has entered a new age with his first EP in six years, Next Chapter. The effort comes way by one of the longest-standing dubstep record labels, Flux Pavillion's Circus Records.
To say Next Chapter was highly anticipated would be an understatement. Hazell has kept fans more than satisfied with a slew of single releases, as well as compilation albums from his own record label DPMO (a Circus Records sub-brand), but nothing beats the vicious original tracks for which he is known. Next Chapter features four singles ranging from a gruesome tearout track with Versa to what he describes as a "neuro DNB style dubstep stomper" with Flakzz.
Next Chapter opens up with the brutal "Death Stomp," a tune co-produced with Versa. Electric Zoo 2019 attendees may recognize this track from this past August as it got main stage attention in Borgore's B2B set with the colossal DJ Diesel. Also an instantly recognizable track, "Get Em" alongside Flakzz, which received love from dubstep top dogs Zomboy and 12th Planet, is featured on this four-song EP. 
"This EP signifies a new age of FuntCase after 10 years in the game now," Hazell wrote to Twitter. "A new mask, a new logo and now also the building of me as a musician. There's a special track on there I'm very proud of, it's more musical but it's still very FuntCase."
The track in reference is the ethereal "Without" featuring enchanting vocals from international pop star Dani Poppitt. Fans may recognize her voice from Excision and Illenium's collaborative track, "Gold (Stupid Love)." The track lures listeners with beautiful piano and vocals and builds to a signature stabbing bass line, making for a sonic masterpiece. Next Chapter closes with the aptly titled "Devastation." The track follows in true FuntCase fashion, featuring slashing bass and pure distorted filth.
To celebrate the turning of a new leaf, the legend himself has curated a "Foundations of Riddim" playlist on the EDM.com Spotify. Having spent the last 15 years of his life dedicated to the art of bass music, Hazell has permanently solidified a spot at the top as one of the genre's most influential artists. Comprised of 16 heavy-hitting tracks, this playlist serves as a goldmine of what Hazell considers to be the best in riddim.
Journey into the gruesome details of the Next Chapter live at the DPMO Tour 2019. The Don't Piss Me Off crew has 22 scheduled tour dates across North America with more to be announced soon. Hazell will be joined by Conrank, Ubur, Definitive and SweetTooth, with special guests to be announced for specific dates. For all ticketing and tour information, visit here. 
Stream or download Funtcase's new EP, Next Chapter, out now on Circus Records.
FOLLOW FUNTCASE:
Facebook: facebook.com/FuntCaseUK
Twitter: twitter.com/FuntCaseUK
SoundCloud: soundcloud.com/FuntCaseUK
Instagram: instagram.com/FuntCaseUK
FOLLOW CIRCUS RECORDS:
Facebook: facebook.com/circusrecords
Twitter: twitter.com/circus_records
SoundCloud: soundcloud.com/circusrecords
Instagram: instagram.com/circusrecords