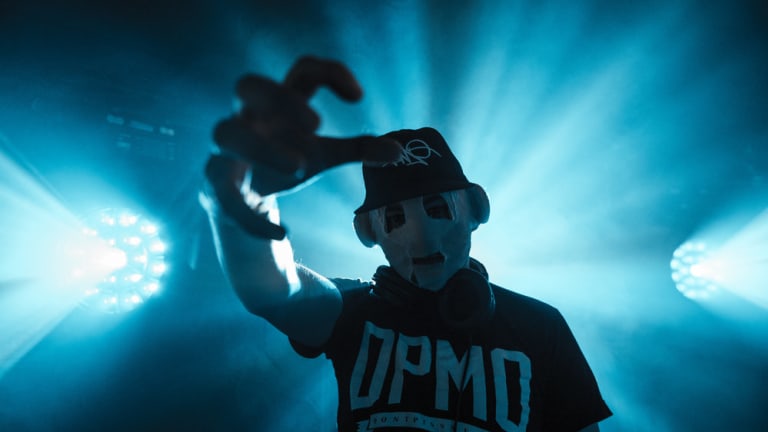 FuntCase Drops A Hard Hitting Remix Of Forever By Snails & Dion Timmer (ft. KLP)
FuntCase didn't hold back in this remix
James Hazell, who popularly goes by his musical avatar, FuntCase is one of those artists whom you have to experience live to get the taste of the rage his tracks carries. With the countless number of shows he's doing and with all the stuff coming out, there couldn't be a better time of sharing this one heavy remix of Forever by Snails & Dion Timmer (ft. KLP.) Even though Snails will be dropping the entire remix album soon, we're glad the album started rolling out with FuntCase being the first one to present his take on the already successful track.
Coming to this one nasty remix, one thing that we can say for sure is that the energy is pretty next level, well that's expected coming from one of your favorite masked DJs, right? The remix starts off with an arp coupled with some live drums before those iconic vocals kick in. The transition from the intro to the build is supported by some really well-crafted neuro basses which pumps up the listener before everything goes wild. The sound design and flow of the drop is so on point as well. This feels like a nice throwback FuntCase tune but with a modern twist to it! Listen to the remix below:
We hope you headbang to this as hard as we did! With his DPMO Vol. 2 compilation coming out soon & the collaboration with Wooli too (which will be on DPMO Vol. 2,) the rest of the year definitely looks pretty musical for FuntCase. Snails will be dropping the whole remix album soon too and we can't wait to see who all are on it and what's their take! Make sure you follow FuntCase, Snails, Dion Timmer & KLP on their socials to stay updated with their projects.