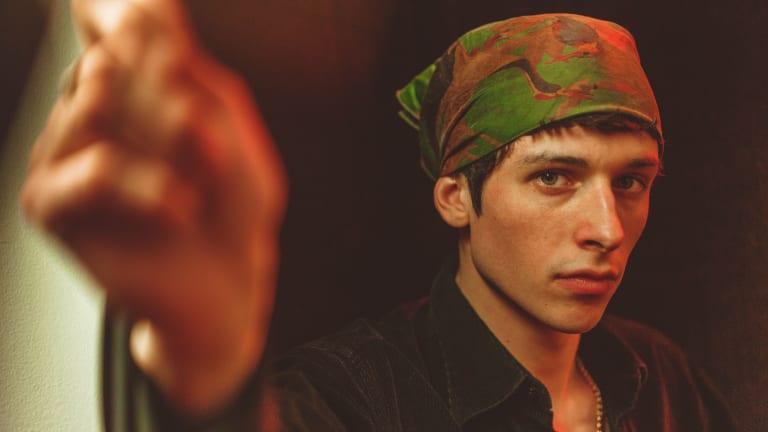 Dance and Rock Worlds Collide in Fytch's Extraterrestrial Single, "Mercury"
The otherworldly track is out now on Trap Nation's Lowly.
Parisian singer and producer Fytch melds the worlds of rock and dance through organic guitar string and tech-infused data-bits in his latest single out now on Trap Nation's Lowly. "Mercury" is out now.
Known for his poignant sound and unexpected drops, Fytch (real name Stephane Lo Jacomo) uses tactful and emotion-driven sound design to evoke his unique style. Self-described as "organic, subliminal and visceral," Jacomo's philosophy is to be unbound by the limits of the physical world. 
In his new single "Mercury," Jacomo alludes that what is physically intangible can be achieved inside of us. "'Mercury' is a testament to the things that are possible, but unknown," Jacomo said, explaining the meaning behind the track. "Only at the edge of reality do those things become apparent."
First officially releasing music at only 15, Jacomo has spent the last seven years of his career perfecting his hypnotizing and ethereal aesthetic. The "Sirens Over Paris" producer even taught himself how to sing to further push his musical vision. His vocals can be heard in "Mercury" furthering the message that once you tap into the inner mind, anything can become possible. 
Stream or download Fytch's new single "Mercury," out now on Lowly. 
FOLLOW FYTCH: 
Facebook: facebook.com/FytchMusic
Soundcloud: soundcloud.com/fytchmusic
Twitter: twitter.com/fytchofficial
Instagram: instagram.com/fytchofficial/
FOLLOW LOWLY.:
Facebook: facebook.com/LowlyPalace
Twitter: twitter.com/lowlypalace
Instagram: instagram.com/lowly
SoundCloud: soundcloud.com/lowlypalace