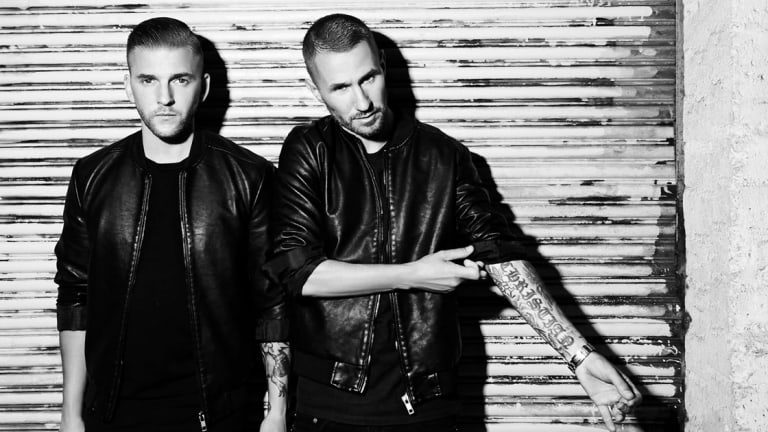 Galantis Enlist Passion Pit for Festival Anthem "I FOUND U"
Longtime Galantis fans ought to love their Passion Pit collaboration.
Galantis are no strangers to high-profile collaborations, what with their recent joint endeavor with OneRepublic making its rounds on festival main stages. The Swedish duo have returned - this time with Passion Pit in tow for a memorable single titled "I FOUND U."
Those who discovered Galantis by way of songs like "You" and "Runaway (U & I)" will be delighted to hear the sound that amassed them an international following. After chords played on a rock organ usher in the beginning of the track, lyrics with a distinct singalong quality build up to a euphoric, main stage-ready drop.
Galantis (real names Christian Karlsson and Linus Eklöw) formed in 2012, several years after the two producers had met in the studio working on their respective projects. The following year they signed to Big Beat Records and delivered their debut single in the form of "Smile."
Stream or download "I FOUND U" by Galantis featuring Passion Pit across platorms here.
FOLLOW GALANTIS:
Facebook: facebook.com/wearegalantis
Twitter: twitter.com/wearegalantis
Instagram: instagram.com/wearegalantis
Soundcloud: soundcloud.com/wearegalantis