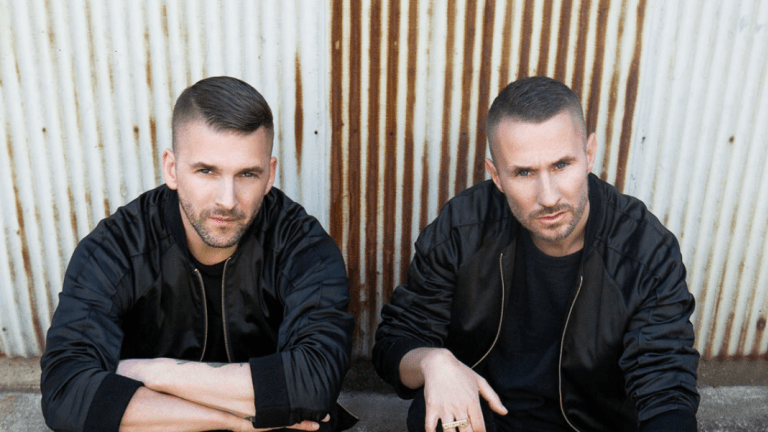 Watch an Emoji Come to Life in Galantis' New Music Video
Galantis breaks out of their comfort zone with their new release, "Emoji."
On Friday, Galantis not only released a brand new track, "Emoji" - they also premiered a fun and quirky music video for it in a much more fan-interactive way. 
Using YouTube's newest feature for artists, the Swedish duo told fans to tune in at 11:00 AM EST for the live premiere of the video. While watching live with their fans and seeing all of the support for their latest release in real-time, Galantis also answered a few questions from their fans. 
Riding off the worldwide success of their latest album, The Aviary, and their 2018 singles, "Satisfied," "Mama Look At Me Now," and "Spaceship," Galantis is back with yet another catchy song, "Emoji." 
Unlike their signature upbeat big room style like in club banger hits, "Runaway (U&I)" and "Gold Dust" or the funky house style of "Peanut Butter Jelly," Galantis (consisting of Christian Karlsson and Linus Eklöw) are turning down the heat with a more chilled-out pop house sound. Coupled with mesmerizing female vocals that perfectly fit the song's vibe, "Emoji" is undeniably one of Galantis' most magical tracks yet. 
To celebrate their newest release, Galantis will be performing at a few shows in the months to come. One takes place at San Francisco's legendary Bill Graham Civic Auditorium on November 16th. If you live in Chicago and are looking for an event to go to on NYE, the duo will also be giving two over-the-top live performances at the Aragon Ballroom on December 30th and 31st. 
Follow Galantis:
Website: wearegalantis.com
Facebook: facebook.com/wearegalantis
Twitter: twitter.com/wearegalantis
Instagram: @wearegalantis
Soundcloud: soundcloud.com/wearegalantis