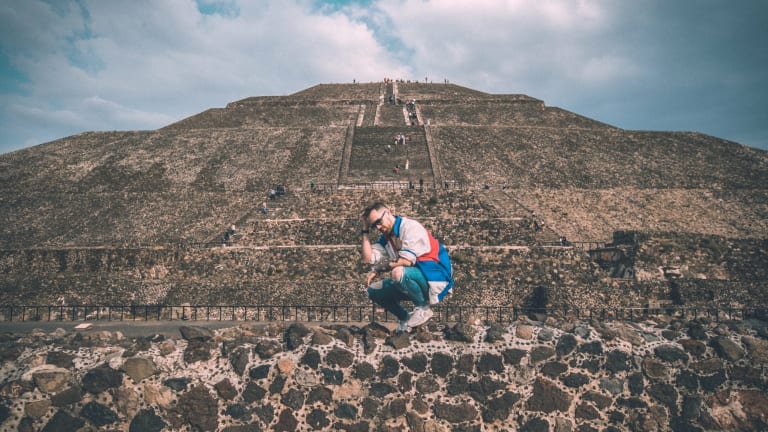 Gammer Throws it Back with Gargantuan "Out With The Old" ft. Sam King
Watch out for this one!
Multifaceted bass music producer Gammer returns to the stage with his epic new single, "Out With The Old" featuring Sam King. The British producer's latest track exemplifies his diverse background by incorporating classic dance music sounds.
The opening portion of the track might lead listeners to believe "Out With The Old" is a standard trance track - but as the song builds up to the first drop it becomes clear that things are going to get grimy. The seemingly endless intro leads into a gargantuan drop sure to leave dance floors rattling.
"I wanted to put my spin on dubstep, with an emphasis on rave synths and euphoric breakdowns," said Gammer (real name Matthew Lee) in a statement. "Combining my happy hardcore roots and love for bass music and turning it into something straight up rowdy!"
Flume, Kaytranada, The Chemical Brothers, More to Play Goldenvoice's New San Francisco Festival, Portola
The two-day festival will also feature sets from James Blake, Arca, Peggy Gou, M.I.A, Four Tet, PinkPantheress, DJ Shadow, and more.
Lee is known for his contributions to the hardcore community, but in recent years he has become a dominating presence in the bass music world. His fusion of happy hardcore and bass music has resulted in a dynamic fusion that captures the best of both worlds.
"Out With The Old" featuring Sam King is out now on DJ Snake's label, Premiere Classe.
Follow Gammer:
Facebook: https://www.facebook.com/DJGammerFans/
Twitter: https://twitter.com/djgammer
Instagram: https://www.instagram.com/djgammer
Soundcloud: https://soundcloud.com/djgammer