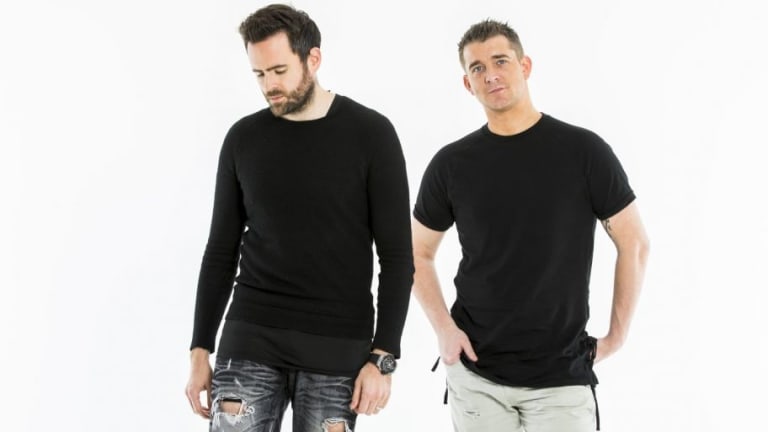 Gareth Emery and Ashley Wallbridge Show Us Their "Lionheart"
"Lionheart" is the second single off of their forthcoming album.
Gareth Emery and Ashley Wallbridge are here to prove they are a match made in trance heaven with their latest single, "Lionheart" featuring PollyAnna. This is the second release off their forthcoming album, Kingdom United. 
The two UK producers have been collaborating for years and share the label Garuda together. Last November they teased fans with a new album and they have come to deliver. The first track was the album's title song, "Kingdom United," which was received well with beautiful cinematic production. "Lionheart" is headed on the same trajectory. 
The track has all the elements of a classic trance song. Their use of uplifting synths pairs perfectly with PollyAnna's angelic vocals. "Lionheart" is set to be one of those tracks the entire crowd will be belting and swaying along too. Its big room energy is contagious. Emery and Wallbridge play up their strengths of melodies and production beautifully with this one. 
Emery has been making waves on the trance scene for over a decade. With his legendary projects such as Laserface, Electric for Life and Stereosonic, he continues to prove himself as one of the best in the business. 
Wallbridge and Emery have been pals for some time now. A few years ago they paired up on their famous CVNT5 parody act, which mocked ghost producers and other EDM stereotypes. Wallbridge was brought on to revamp the Garuda label as a co-owner and since then the rest has been history. The first release on the label in 2018 was Wallbridge's track "Surrender" featuring the iconic Darude. 
FOLLOW GARETH EMERY:
Facebook: facebook.com/garethemery
Twitter: twitter.com/garethemery
Instagram: instagram.com/garethemery
Soundcloud: soundcloud.com/garethemery
FOLLOW ASHLEY WALLBRIDGE:
Facebook: facebook.com/djashleywallbridge
Twitter: twitter.com/ashwallbridge
Instagram: instagram.com/ashwallbridge