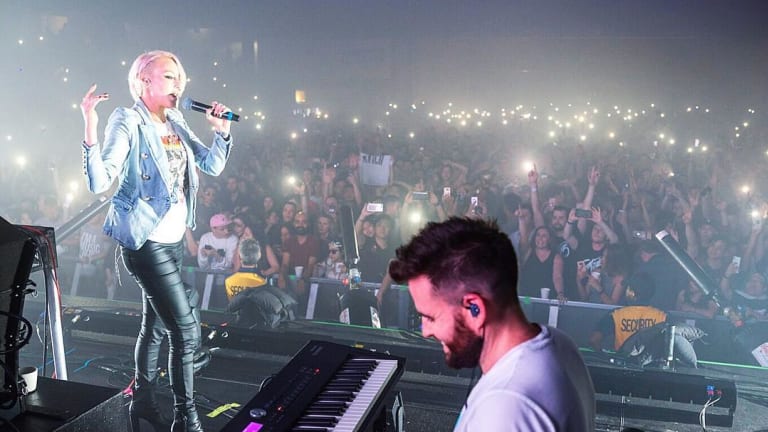 Gareth Emery Releases Uplifting Track "Take Everything" ft. Emma Hewitt
Gareth Emery and Emma Hewitt are at it again!
Longtime collaborators Gareth Emery and Emma Hewitt have joined forces once again for their newest creation "Take Everything."
Hewitt's vocals alongside Emery's uplifting melodies create a driving trance soundscape fans of both artists will surely adore. Seemingly created for the main stage, the track's spirited vocals and dramatic synth leads will evoke feelings of nostalgia in listeners who have followed either Emery or Hewitt for a significant amount of time.
Emery recently shared how proud he was with "Take Everything." He remarked that he put his "heart and soul" into the track and was very grateful for the feedback from fans.
A major player in the trance world for over a decade, Emery has released three studio albums. "Take Everything" is the latest studio collaboration between Emery and Hewitt since their work on his 2011 album Northern Lights. 
In roughly the same span of time, Emma Hewitt went from rock band frontwoman to one of the most prominent vocalists in trance music. She has worked alongside some of the biggest names in the genre including Armin van Buuren, Dash Berlin, Cosmic Gate, BT, and more. 
"Take Everything" ft. Emma Hewitt is out now on Gareth Emery's Garuda imprint. Stream it on Spotify here.
H/T: Dancing Astronaut 
FOLLOW GARETH EMERY:
Facebook: https://www.facebook.com/garethemery/
Twitter: https://twitter.com/garethemery
Instagram: https://www.instagram.com/garethemery/
Soundcloud: https://soundcloud.com/garethemery
FOLLOW EMMA HEWITT:
Facebook: https://www.facebook.com/emmahewittofficial/
Twitter: https://twitter.com/emhewitt
Instagram: https://www.instagram.com/emmahewittofficial/