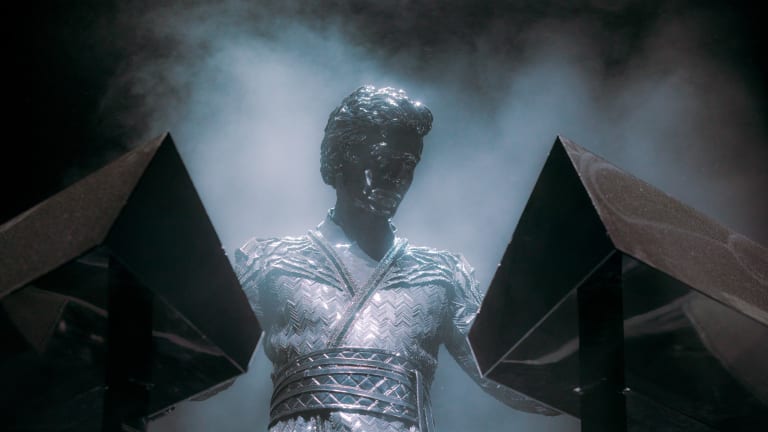 Gesaffelstein Drops Surprise EP, NOVO SONIC SYSTEM
NOVO SONIC SYSTEM sounds like parts could have been recorded live using a sequencer.
The latest offering from enigmatic French DJ/producer Gesaffelstein showcases a unique tangent within his signature sound. NOVO SONIC SYSTEM covers a wide range of tempos with a curiously uniform execution from track to track.
Each single comprising the EP largely hinges around loops of a melody, as if audio recorded from a sequencer served as the foundation for each concept. The high BPM range of cuts like "IGNIO" and "METALOTRONICS" almost liken them to hard rock, whereas "DANCE X" and the title track march along broodingly in typical blog house fashion.
Gesaffelstein (real name Mike Lévy) signed to Tiga's Turbo Recordings imprint in 2010. He became well known in the electronic music world for his contributions to Kanye West's 2013 album, Yeezus.
Compared to recent releases, Lévy was considerably more quiet about NOVO SONIC SYSTEM. Earlier in the year, he delivered "Reset" followed by a collaboration with The Weeknd titled "Lost in the Fire" after teasing the end of a release hiatus with billboards in NYC.
Stream or download "NOVO SONIC SYSTEM" by Gesaffelstein across platforms here.
FOLLOW GESAFFELSTEIN:
Facebook: facebook.com/gesaffelsteinmusic
Instagram: instagram.com/gesaffelstein
SoundCloud: soundcloud.com/gesaffelstein