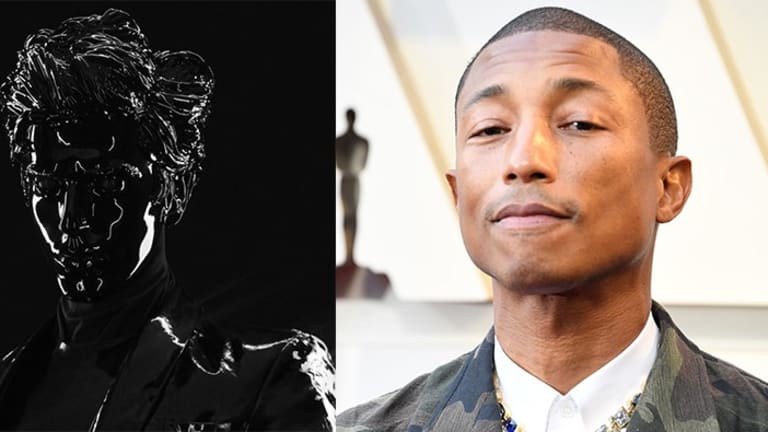 Gesaffelstein and Pharrell Release New Track "Blast Off"
The third single from Gesaffelstein's Forthcoming LP 'Hyperion'
Fans have been eagerly awaiting the release of Gesaffelstein's new LP Hyperion, set to debut March 8th on Columbia Records. In the meantime, the French producer/DJ(real name Mike Lévy) has come to appease the masses with a third taste off the album, entitled "Blast Off" featuring the iconic Pharrell Williams.  This release is following "Reset" and "Lost In Fire" featuring The Weeknd. 
It's a funky display of new age disco with 80's inspired synthesizers and Williams' electrifying vocals. It's easy to draw some comparison to fellow French legends Daft Punk and Justice with this track. Lévy uses his legendary mid-tempo bass that makes it near impossible not to groove to.
Two minutes in and the verse Williams' delivers feels like an ode to reggae vocal styles. It's a step back into the darkness from the more mainstream sound he released with "Lost In Fire". Seeing the stylistic differences between "Reset", "Lost In Fire", and "Blast Off", there's no telling what the rest of the 10-track album holds for us. 
Lévy signed to Tiga's Turbo Recordings label in 2010, issuing Variations that year, followed by Conspiracy Pt.1 and 2 in 2011. His breakout year was 2013 when he produced two tracks on Yeezus, the sixth studio album from Kanye West, including the lead single "Black Skinhead" and "Send It Up." Now signed to Columbia Records, Hyperion will follow up his debut album, Aleph, released in 2013 on OWSLA. 
Fans of Gesaffelstein will be able to catch him at this year's Coachella Music & Arts Festival in Indio, California in April, followed by Governors Ball in May.
FOLLOW GESAFFELSTEIN:
Facebook: https://www.facebook.com/gesaffelsteinmusic/
SoundCloud: https://soundcloud.com/gesaffelstein
FOLLOW PHARRELL WILLIAMS:
Facebook: https://www.facebook.com/Pharrell/
Twitter: https://twitter.com/pharrel
Instagram: https://www.instagram.com/pharrell/