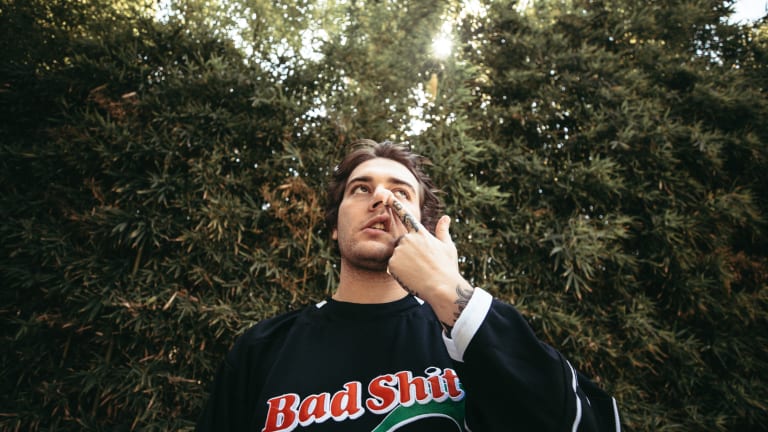 Getter Teams Up With Ghostemane on Ferocious 'DAHLIA I' EP
This is pure fire!
To fans' delight, Getter announced a collaborative EP with Ghostemane some time ago, however, no further information was released until they decided to announce and drop it within a really short span. 
Not even a month ago, Getter unleashed his latest single "Colorblind", showcasing his full creative potential with hard trap beats, wonky drops, his own screaming vocals and even a metal breakdown. 
Ghostemane on the other side is still riding off the success of his groundbreaking Hexada LP released back in September 2017 and is known for bridging Rap and Metal elements with distorted 808's and synths, but above all for his unique flow and vocal timbre. 
Each artist's unique qualities set them up as perfect collaborators, and they sure manage to capitalize on that and truly deliver on their EP DAHLIA I. 
"HACK:SLASH" opens up the EP on a slower and heavier note, having Ghostemane kill it over Getter's atmospheric and distorted production. "GRAIN" and "BEWARE: THE SIRENS" increase the pace and keep things interesting and dark from start to finish. 
Overall this EP is a perfect blend of both Getter's and Ghostemane's styles, and judging by the title there are possibly more to come! 
Follow Getter: 
Facebook: https://www.facebook.com/getterofficial
Instagram: https://www.instagram.com/getter
Twitter: https://twitter.com/GetterOfficial
Soundcloud: https://soundcloud.com/getterofficial
Follow Ghostemane: 
Facebook: https://www.facebook.com/ghostemaneofficial
Instagram: https://www.instagram.com/ghostemane 
Twitter: https://twitter.com/ghostemane
Soundcloud: https://soundcloud.com/ghostemane