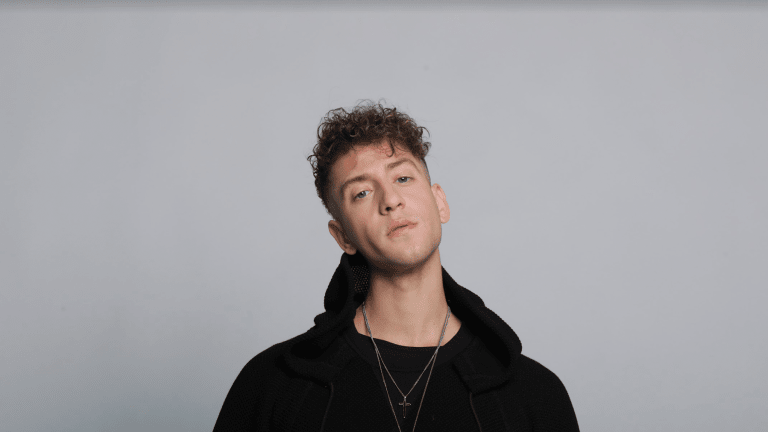 Fusing Global Dance Sounds, Gian Varela Teams Up With Morgan Page for "Lost" on Armada
With an aim to push the boundaries of dance-pop, Varela's ultimate goal is to create his own global sound.
Rising Panamanian producer Gian Varela has joined forces with Grammy-nominated producer and DJ Morgan Page to deliver "Lost" via venerated dance music imprint Armada Music. 
Warm chords and melancholic guitar licks are layered with the immersive vocals of Fagin, which explore seeking purpose. Set to a brisk house-pop rhythm, "Lost" relates that universal feeling of uncertainty many of us have experienced at some point in our lives.
The emotive storyline is brought to life as both Page and Varela integrate their own unique production skill sets with finesse. While Page contributes his tried-and-true progressive house chops, Varela gives "Lost" an exotic twist with his sound design, ultimately creating a unique track.
Check out Varela's latest release below.
While his name may not be on your radar in the US, it soon will be. Varela has collaborated with major Latin artists such as fellow Panamanian Sech, Urbano singer Dalex, and Latin Grammy nominee Feid, among others. His most recent collaboration with Page—a dominant, chart-topping force in the industry—further positions Varela is one to watch.
Over the past few years Varela's music has been released on major labels such as Maxximize, Revealed, Spinnin, and more. In 2019 he drew international attention when he released an official remix of Armin van Buuren's 2018 hit "Turn It Up." You can check out his rework below, which has amassed over six million streams.
With an aim to push the boundaries of dance-pop, Varela's ultimate goal is to create his own global sound. "It's [about] bringing one's culture through the sounds, melodies and ideas where these fusions really get their fire," he explained in a statement. "Possibilities are endless and when combined with other world cultures, you end up with a global sound."
Having performed across many of the major Latin music festivals including EDC Mexico, Beyond Wonderland Mexico, Picnic Costa Rica, The Day After Panama, and more, Varela is actively delivering his sound to fans around the world.
You can stream "Lost" across all platforms here and watch the official music video below.
FOLLOW MORGAN PAGE:
Facebook: facebook.com/morganpage
Instagram: instagram.com/morganpage
Twitter: twitter.com/morganpage
Spotify: spoti.fi/3ijDaCP
FOLLOW GIAN VARELA :
Facebook: facebook.com/DJGianVarela
Instagram: instagram.com/Gianvarela
Twitter: twitter.com/gianvarela
Spotify: spoti.fi/3ihpPen
FOLLOW FAGIN:
Facebook: facebook.com/faginmusic
Instagram: instagram.com/fagin_music
Twitter: twitter.com/fagin_music
Spotify: spoti.fi/3jaVqO2