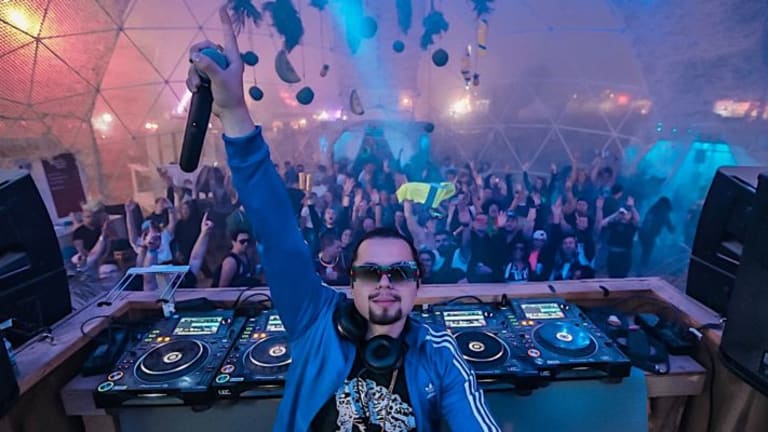 Gianni Blu Releases Tropical Latin House Record "Somebody Like You" via ChillYourMind
DJ and producer Gianni Blu has returned to ChillYourMind with the fresh new tropical, Latin-infused house record "Somebody Like You."
Italian-Haitian EDM producer and songwriter Gianni Blu began to pursue music seriously at a very early age. Starting with the violin and drums Blu developed a strong background in classical songwriting and composition before transitioning his interests toward DJing and producing, eager to expand his creative desires beyond the boundaries of traditional instruments 
In 2016, Blu's breakout single "Feeling It" was supported by Martin Garrix himself, racking up over a million streams in addition to landing a highly-sought-after spot in Spotify's US Viral Charts as well as the Global Viral Charts. 
His previous release with ChillYourMind, an emotional house record appropriately titled "​Deep In My Soul​," has already racked up over half a million Spotify streams in the two months since it's release, a surefire sign that Gianni Blu is finally getting the attention he so rightly deserves.

His newest release, "Somebody Like You" - again released by way of ChillYourMind - is a lush tropical house tune with a heavy infusion of Latin drums and a smooth, laid-back guitar melody. Overlaid with richly textured vocal chops as well as soulful R&B-inspired original vocals from D.Lylez, "Somebody Like You" is chill, emotional, and utterly captivating from beginning to end. 
Stream or Download "Somebody Like You" today.
FOLLOW GIANNI BLU:
Facebook: facebook.com/GianniBlu
Twitter: twitter.com/gianniblu
Instagram: instagram.com/gianniblu
SoundCloud: soundcloud.com/gianniblu
FOLLOW CHILLYOURMIND:
Facebook: facebook.com/chillyourmind
Instagram: instagram.com/chillyourmind
YouTube: youtube.com/ChillYourMind
Soundcloud: soundcloud.com/chillyourmind