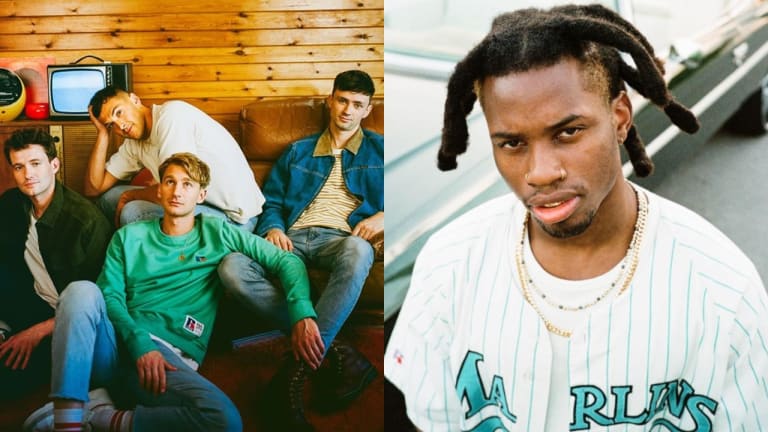 Glass Animals' First New Song in 3 Years is a Denzel Curry Collab
Glass Animals collaborated with Denzel Curry for their first new song in three years.
Glass Animals just announced their first new track in three years. This time, the psychedelic pop band has collaborated with hip-hop artist Denzel Curry for a song titled "Tokyo Drifting."
The four-piece shared a short teaser video on Twitter formally announcing the track and giving fans a taste of what's to come. The clip doesn't reveal much, but fans have already begun to break down the short sample note by note in anticipation of its release.
In August of 2016, Glass Animals released their second studio album, How to Be a Human Being, giving fans ample time to prepare for their latest.
This is not the first time the British band have collaborated with a hip-hop artist, as some will remember the 2015 track "Lose Control" on which they joined forces with Joey Bada$$. In addition to the Glass Animals collaborations, lead singer and producer Dave Bayley collaborated with Flume for his companion EP to Skin. 
"Toyko Drifting" by Glass Animals and Denzel Curry is set for release on Wednesday, November 13th.
H/T: Thissongissick
FOLLOW GLASS ANIMALS:
Facebook: facebook.com/glassanimals
Instagram: instagram.com/glassanimals
Twitter: twitter.com/GlassAnimals
SoundCloud: soundcloud.com/glassanimals