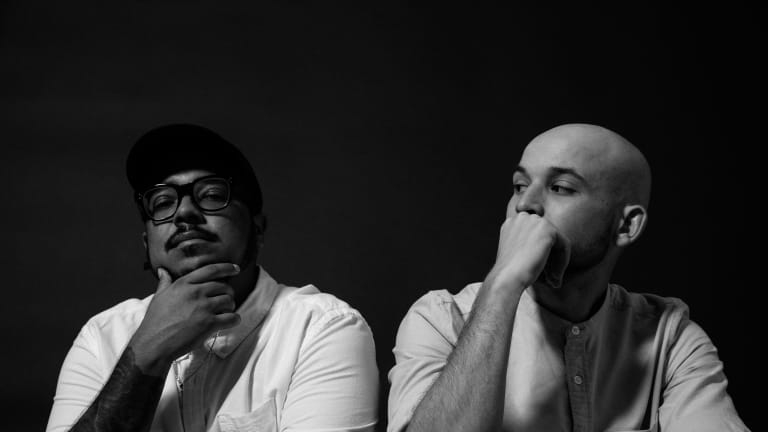 Good Times Ahead and Flosstradamus Team Up for "Waffle House"
This isn't the collab you were expecting.
Good Times Ahead (real names Julio Mejia and Matt Toth) have linked with Flosstradamus (real name Curt Cameruci) for "Waffle House" via HARD Records. 
While "Waffle House" falls in line with Mejia and Toth's previous release on HARD Records with Diplo, this tune is certainly unfamiliar territory for Cameruci. Minimalistic yet highly addictive, this star-studded collab will certainly be one that pulls new fans for both artists and may take their current ones by surprise.
Mejia and Toth have proven time and time again that they conform to no genre. Their recent releases like "FK IT," "Break Your Neck (Pt. 2 VIP)" with Valentino Khan, and "Work It Out" with Party Favor have quickly made their way into sets across the globe. Recently, the pair rebranded to spell out the acronym for Good Times Ahead instead of going by GTA.
Cameruci has seen a solid stream of success since the departure of Josh Young, now known as YehMe2. Recently, he's released a number of high caliber collabs including "Blackout" with 4B, a remix of "Redlight" by NGHTMRE and A$AP Ferg, and "G.O.D. (GRIND OR DIE)" with BLVK JVCK and Leat'eq.
FOLLOW GTA:
Facebook: facebook.com/GOODTIMESAHEADMUSIC
Twitter: twitter.com/weareGTA
Instagram: instagram.com/wearegta/
SoundCloud: soundcloud.com/wearegta
FOLLOW FLOSSTRADAMUS:
Facebook: facebook.com/flosstradamus
Instagram: instagram.com/flosstradamus
Twitter: twitter.com/flosstradamus
SoundCloud: soundcloud.com/flosstradamus