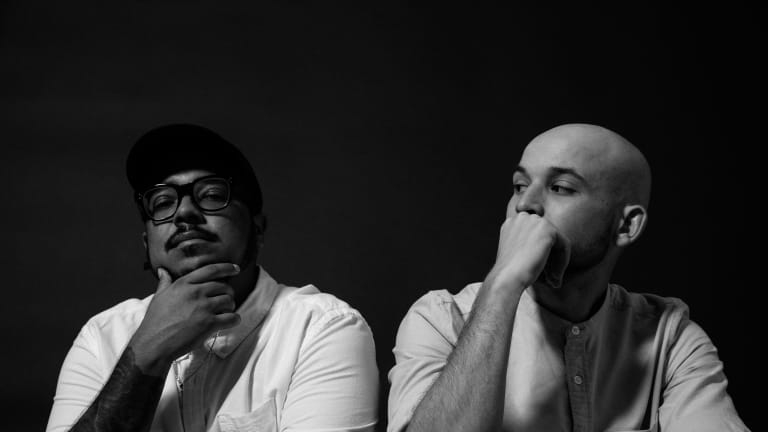 Good Times Ahead Release Massive Mixtape, Good Times Bad Times at HARD Summer
This mixtape is pure insanity.
Good Times Ahead (real names Julio Mejia and Matt Toth) have released their latest mixtape Good Times Bad Times at HARD Summer, out via Hard Recs. The mixtape also serves as the debut of their own imprint, Good Times / Bad Times Records.
Good Times Bad Times at HARD Summer is jam packed with fresh new tunes from Mejia and Toth as well as some of their extremely talented friends. The mixtape includes their previously released collaborative work with Flosstradamus, "Waffle House," as well as their collaboration with Diplo, "Milky Cabrera." Alongside those collabs, they've also included projects with Beauty Brain and Danny Romero, Black Caviar, Twogangs, Hasse de Moor, and a remix of Dog Blood's "4 Mind."
2¢ contributes with their wild ride "DMTea," while 4B adds some flavor with his tune "Burner." Quiet Bison also jumps into the mix with his remix of What So Not's "Friends." Continuing to move effortlessly through genres, Mejia and Toth's mixtape is one new and old fans will sincerely appreciate.
Mejia and Toth have made a career off of defying genres, cultivating a wide-ranging fanbase that consistently shows support. Recently, they've released a slew of successful singles including "FK IT," "Break Your Neck (Pt. 2 VIP)" with Valentino Khan, and "Work It Out" with Party Favor. 
FOLLOW GTA:
Facebook: facebook.com/GOODTIMESAHEADMUSIC
Twitter: twitter.com/weareGTA
Instagram: instagram.com/wearegta/
SoundCloud: soundcloud.com/wearegta