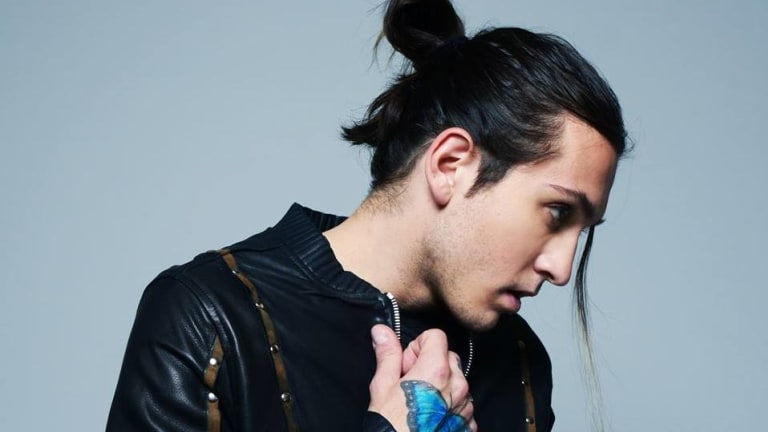 Grabbitz and Sullivan King Go Out on a Limb With "Crazy As You"
Grabbitz and Sullivan King go big with soaring melodies on their new Monstercat single.
Grabbitz and Sullivan King, two artists linked by a mutual appreciation for rock and electronic, have joined forces on a Monstercat release. Their new single "Crazy As You" goes places many would expect - thriving at the intersection where dexterous guitar solos meet punchy electronic drums. 
Though Sullivan King has been known for his traditionally bass-heavy approach, the multi-instrumentalist and producer has managed to deliver a twist with his latest record. Incorporating complex melodies and larger-than-life melodic progressions, the rugged L.A.-based shredder continues to challenge expectations. Sullivan King is coming off of a recent single on Kannibalen Records with Kai Wachi. 
Since his 2017 debut album Things Change, Grabbitz has only continued to increase his profile. He's become something of a quadruple threat with a demonstrated ability as a producer, vocalist, instrumentalist, and songwriter, and he's showing no signs of slowing down. Hot off of a pair of singles with Ultra Records, Grabbitz is returning to his familiar home at Monstercat, this time with an added bite to his sound. 
FOLLOW SULLIVAN KING:
SoundCloud: soundcloud.com/sullivankingmusic
Facebook: facebook.com/SullivanKingMusic
Twitter: twitter.com/SullivanKing
Instagram: instagram.com/SullivanKing
FOLLOW GRABBITZ:
SoundCloud: soundcloud.com/grabbitz
Facebook: facebook.com/grabbitzmusic
Twitter: twitter.com/grabbitz
Instagram: instagram.com/grabbitz