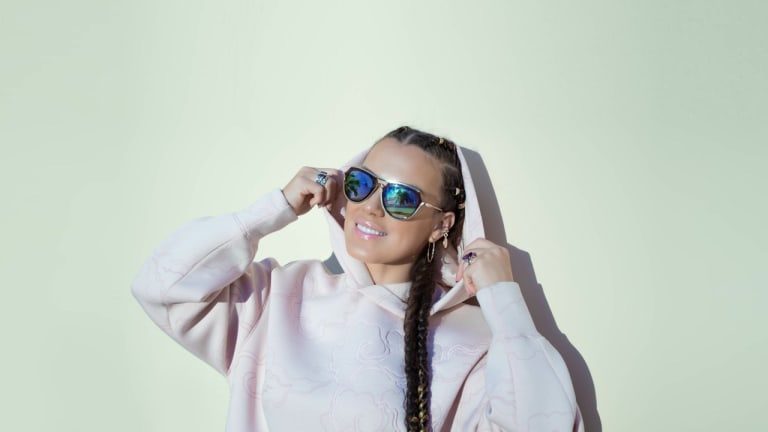 Grace Gracie Delivers a Peak-Hour Anthem with Her New Single, "The Other Side"
A collaboration with vocalist Karra, "The Other Side" is a combination of soaring pop flair and explosive progressive house production.
DJ/producer Grace Gracie hit the ground running in 2019, and she's is only picking up speed as 2020 approaches. Her newest release "The Other Side" featuring vocalist Karra is quite an anthem, fit for a strong peak hour playlist. 
Hailing from Las Vegas, Gracie certainly knows the secret to popping off a party as a hitmaker and is tearing her way to the top of her field in full force. "The Other Side" has a soaring pop flair to it, courtesy of Karra's massive vocal, that creates a double-trouble force in one record alongside Gracie's explosive progressive house production.
Gracie's previous releases charted with EDM giants such as Marshmello, Tiësto and Martin Garrix, with over a million streams of her single "Feels Right" that dominated Apple Music and Spotify's top playlists earlier this year. Not long after, she came out swinging with her dance floor heater "Feel My Love" to keep the fire burning in her white-hot trailblazing career. 
Feast your ears on "The Other Side" and keep your eyes peeled for more from Grace Gracie, but try not to blink—she may be EDM's fastest rising star. 
Stream or download Grace Gracie's "The Other Side" today.
FOLLOW GRACE GRACIE:
Facebook: facebook.com/gracegracieworld
Instagram: instagram.com/GraceGracieWorld
SoundCloud: soundcloud.com/gracegracieworld
YouTube: youtube.com/GraceGracieWorld