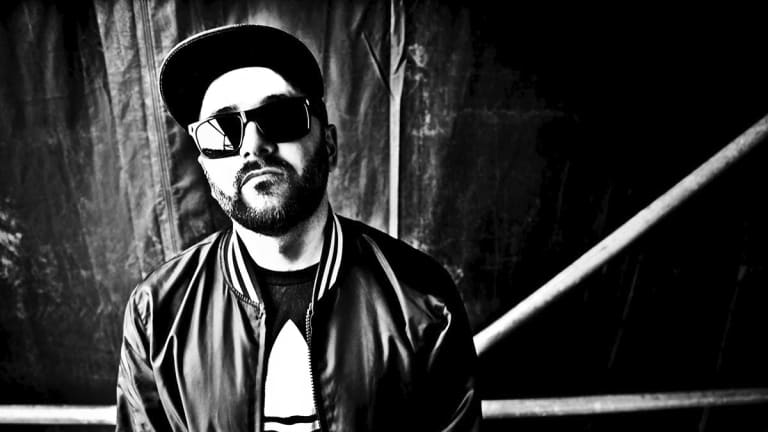 Gramatik Premieres New EP 'Re:Coil Part I' on His Birthday [EXCLUSIVE]
Happy Birthday, Gramatik? More like happy birthday to us!
Slovenia born and New York-based DJ and producer Gramatik just premiered his new EP, as a present for his fans for his birthday.
The Re: Coil Part I EP features six tracks including previously released singles "Recovery" featuring Eric Krasno, "Voyager Twins" featuring Galactic Marvl and the latest "Aymo" featuring Balkan Bump and Talib Kweli.
Re: Coil Part I is released via Gramatik's own label Lowtemp Music. Beyond the previous tracks, EP will also include new tracks "Future Crypto" featuring Branx, "Goldilocks Enigma" featuring Anomalie and "Halcyon." Stylistically, EP brings all of the Gramatik signature elements - deep bass lines, guitar licks and distinguishable sound design, while at the same time explores some new influences.
Thematically EP is centered around technology and progress, which is also supported by launching his own cryptocurrency. A new cryptocurrency token, called GRMTK will allow the artist to have complete control over the distribution of his works to fans using decentralized entertainment channel Singular DTV. Owners of the token will also own the part of artist's intellectual property, receiving a portion of his royalties. This is considered a revolutionary move, as Gramatik will become the first artist to get "tokenized."
Gramatik, born Denis Jašarević in Slovenian town of Portorož, is one of the most appreciated producers today. Influenced by several electronic genres, but also hip-hop, Gramatik built his unique style, gaining more than a few fans on the way. Active since 2008 his most notable works are 2014 album The Age of Reason, and last year's full-length effort Epigram.
In celebration of his birthday, Gramatik decided to share the release with us a day early:
"It's my birthday so I decided to premiere the EP a day early as a gift to myself! Enjoy!"
Gramatik is currently on his European tour but has also announced huge New Year's s Eve show at Terminal 5 in New York City, where he'll be joined by three amazing artists - Big Wild, Ramzoid, and Cobrayama.

Check the EP below, and send Gramatik Birthday wishes!
Follow Gramatik:
Website: gramatik.net
Facebook: facebook.com/gramatik
Twitter: twitter.com/Gramatik
Instagram: instagram.com/gramatik_lowtemp
Soundcloud: soundcloud.com/gramatik