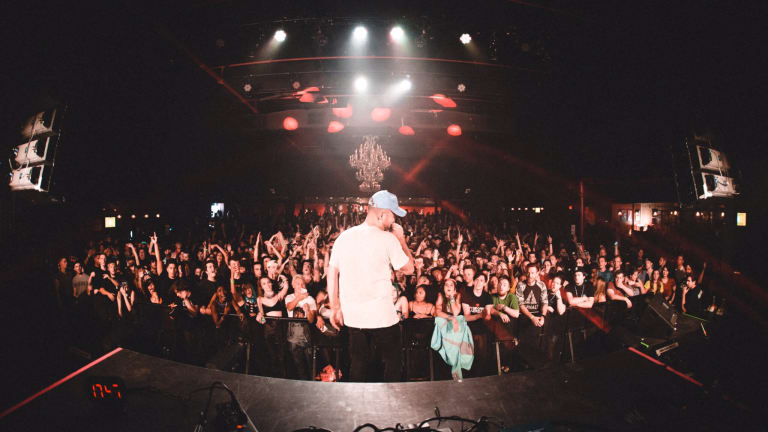 Grandtheft's "Square One" featuring MAX is Here to Lift You Up
Grandtheft's first single of 2017 proves it was worth the wait!
I never realized that Grandtheft's last release dates back more to more than a year ago; his hit "Easy Go" featuring vocals from Delaney Jane, which has since amassed over 30 million streams on Spotify and Youtube combined. Even without a release, Grandtheft has had a huge 2017, playing festivals such as Escape, Creamfields touring around the US on his Easy Go Tour, as well as opening for The Chainsmokers' Memories... Do Not Open arena tour and joining the dozens of guests on Zeds Dead's Deadbeats Tour.
Fast forward to December 2017 and it looks like wait for new Grandtheft music for more than a year was definitely worth it, as his new release is here and it features talented singer MAX. "Square One" is undoubtedly about to become huge, as it encompasses everything we love in a pop-EDM crossover. The production is playful, bright and super clean, while the clever songwriting and arrangement allow MAX to kill it on the vocals, elements that make for a radio-ready emotional banger, and one of Grandtheft's best tracks to date.
Here's what the Toronto producer had to say about the meaning behind the track:
Square One' is at once about disappointment and coming to terms with an ending, but also restarting with strength and self-awareness," Grandtheft is quoted in a press release. "It's masculine but compassionate. There is a fall/winter mood to it. The bittersweet quality of the song mirrors wanting [to] keep yourself warm in the face of increasingly cold weather. I find it reassuring, because everyone feels like that when they have to [get] through a tough or new experience - and we had a lot of fun writing it.
With the release of "Square One" Grandtheft is back to his regular touring schedule, by just announcing his Square One Tour, going around the US on January and February 2018, with more dates to be announced. If he comes near your city, make sure to get your tickets here.
Follow Grandtheft: 
Website: grandtheftmusic.com
Facebook: facebook.com/GrandtheftMusic
Instagram: instagram.com/grandtheft
Twitter: twitter.com/grandtheft
Soundcloud: soundcloud.com/grandtheft