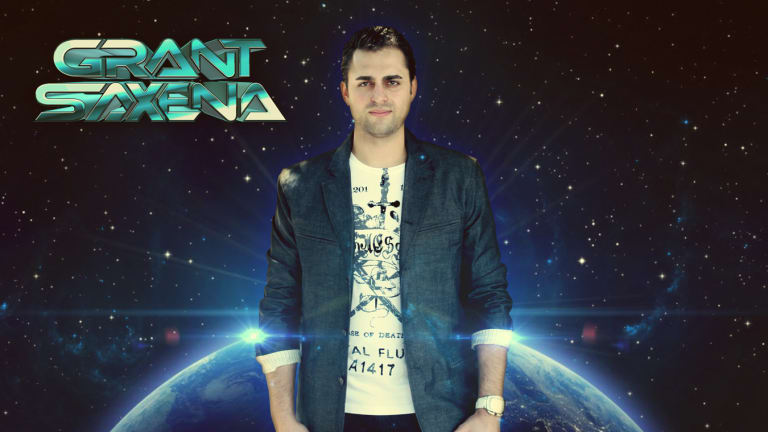 Grant Saxena Kicks Off the Summer with Trance-Pop Song "Drivin' Me Crazy"
Colorado-based Grant Saxena (A.K.A. DJ Sax) prepares for his Global Dance Festival performance with the release of a fresh new trance anthem, "Drivin' Me Crazy."
A Colorado trance staple with an extensive discography and considerable international performance experience, DJ Sax (real name Grant Saxena) has been quietly building a name for himself since his 2014 debut commercial release "Future Truth." Since that time, Saxena has consistently churned out top-notch records, nearly all of which hit the Beatport trance charts, and many of which charted on iTunes' dance charts as well.
In early 2019, Saxena released his most successful commercial record to date, achieving a major career milestone by grabbing the #1 slot on the iTunes trance chart for his remix of Christina Novelli and DJ Xquizit's "So Cold." It may seem like it would be hard for DJ Sax to top those results, but that's exactly what he has set out to do this summer.
Kicking things off in style, Saxena carefully timed the release of his newest single "Drivin' Me Crazy" to coincide with his upcoming performance at Colorado's Global Dance Festival, the Rocky Mountain region's premier two-day dance music event.
Out now on his native imprint Ruckus Records, "Drivin' Me Crazy" is a trance-pop single brimming with passionate vocals, airy melodies, and a groovy electro bass line. Booming percussion is offset by an undeniably epic progression, striking a clever balance between a club-focused smasher and an uplifting, emotion-laden festival anthem. Topping things off with a tasteful dash of classic piano instrumentation, DJ Sax took a brilliantly organic approach on "Drivin' Me Crazy" that makes the record an excellent song both on and off the dance floor.
Through showcasing his fresh, vox-inspired sound and rocking crowds around the globe as he has for the past 10 years, Grant Saxena continues to shine as a musician set on energizing the world of dance music.
Stream or Download DJ Sax's "Drivin' Me Crazy" today!
FOLLOW GRANT SAXENA (DJ SAX):
Website: djsax.net
Facebook: facebook.com/djsax
Twitter: twitter.com/TheRealDJSax
Instagram: instagram.com/TheRealDJSax
SoundCloud: soundcloud.com/djsax