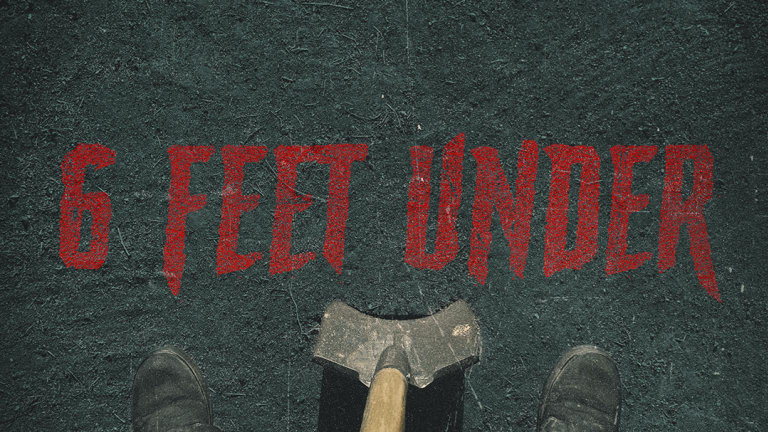 GRAVEDGR Releases "6 FEET UNDER," the First Single from His Debut Album
Real-life gravedigger GRAVEDGR dropped a hard trap track in anticipation of his debut album.
GRAVEDGR has tapped into the nefarious connotation of his name with "6 FEET UNDER," his latest single released via Carnage's Heavyweight Records.
"6 FEET UNDER" zeroes in on its hard trap sound; dark melodies and aggressive beats accompany a predominantly lyrical track. The anti-hero's raps confess to a series of murders by a gravedigger in the name of moral cleansing. This pain in restraining inner demons comes out in the track's banging 808s.
The mysterious producer, who apparently digs graves as his full-time job at a cemetery, dropped the track as the first release from his debut album. This telling perspective of good intentions with evil repercussions bodes well for the other hard-hitting tracks we can expect.
Beyond the nightmarish sounds of his tracks, GRAVEDGR leans into his name's origins. The producer exclusively dons his signature black attire and face mask in public.
All the time he's spent leaning into mortality has paid off. Now on his seventh single, GRAVEDGR debuted with "RAMPAGE" in 2018, which has since garnered over 11 million streams on Spotify.
GAVEDGR has nabbed gigs at EDC Las Vegas and L.A.'s El Rey Theatre, but since he isn't on tour any time soon, be sure to look out for his upcoming album.
FOLLOW GRAVEDGR:
Facebook: facebook.com/pg/GRAVEDGRMUSIC 
Twitter: twitter.com/gravedgrmusic
Instagram: instagram.com/gravedgrmusic
Soundcloud: soundcloud.com/gravedgrmusic