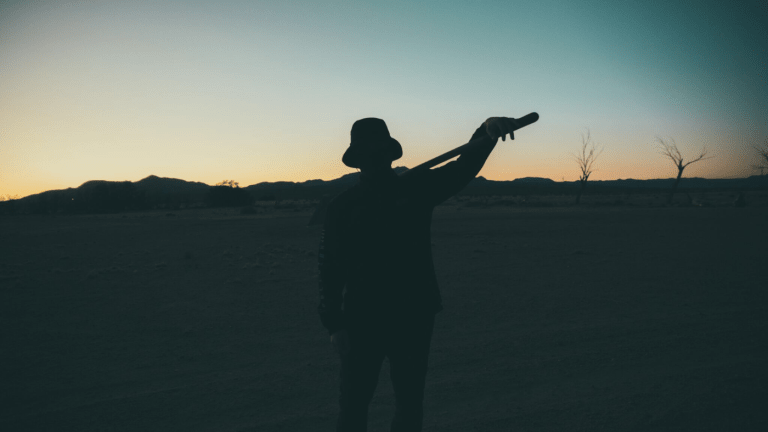 GRAVEDGR Drops "KAMIKAZE" on Heavy Weight Records
Keep an eye on this rising trap star!
Newcomer GRAVEDGR is back with his first tune of 2019 titled "KAMIKAZE," out via Carnage's Heavyweight Records.
"KAMIKAZE" is a massive track built for the festival circuit. The shredding hard trap sound kicks off the tune on top of thumping 808s, later accompanied by a rowdy vocal sample that fans will certainly be screaming at the top of their lungs. Those who enjoy artists like SAYMYNAME and Lit Lords should definitely be tuning in, as GRAVEDGR's style will be right up their alley. 
While his day job may be digging graves 9 to 5, this mysterious producer has had plenty of time to attract a fan base since his debut last June. After racking up over six million views on his first single, "Rampage," he continued his stream of success with hot releases such as "JESSE JAMES" and "BE WARY." While just breaking into the scene, GRAVEDGR has managed to hit the stage as notable venues such as the El Ray Theatre, Bassmnt Nightclub, The MID, among a handful of other venues. 
If you're itching to see this up-and-comer live, you'll be able to catch him on a couple of stops of 12th Planet's Swamplex 2019 Tour. Find tickets here.

UPCOMING EVENTS:
Follow GRAVEDGR:
Facebook: facebook.com/GRAVEDGRMUSIC
Instagram: instagram.com/gravedgrmusic
Twitter: twitter.com/GRAVEDGRMUSIC
Soundcloud: soundcloud.com/gravedgrmusic